Does anyone else feel that chill in the air and notice those few leaves falling from the trees already? Autumn is well and truly coming and I for one can't wait. This Summer has been so hectic and I'm looking forward to winding down a bit and spending some much needed time up the allotment to get it ready for next year.
The shed is desperate for a good tidy and some loving, it hasn't been used at all this Summer due to having no time to really sit down. I haven't fired the little cooker/oven up for nearly a year now and I miss being able to just sit there with a cup of tea and enjoy the peacefulness… Something I'm hoping to do this Autumn. Even though I haven't been able to spend any time in the shed it looks like others have, and by others I mean spiders! I've spied lots of webs and fat spiders running for cover under the vintage cabinet whilst making a mental note to buy myself one of those spider catchers so I can evict them safely. Ideally I'd like to empty the shed, clean/remove spiders and then put everything back in so it's nice and tidy. I have plans to build a wooden herb drying rack to fit inside the shed so I'd have to make room for that too. Also I'd love to paint the inside walls white but this isn't a priority right now…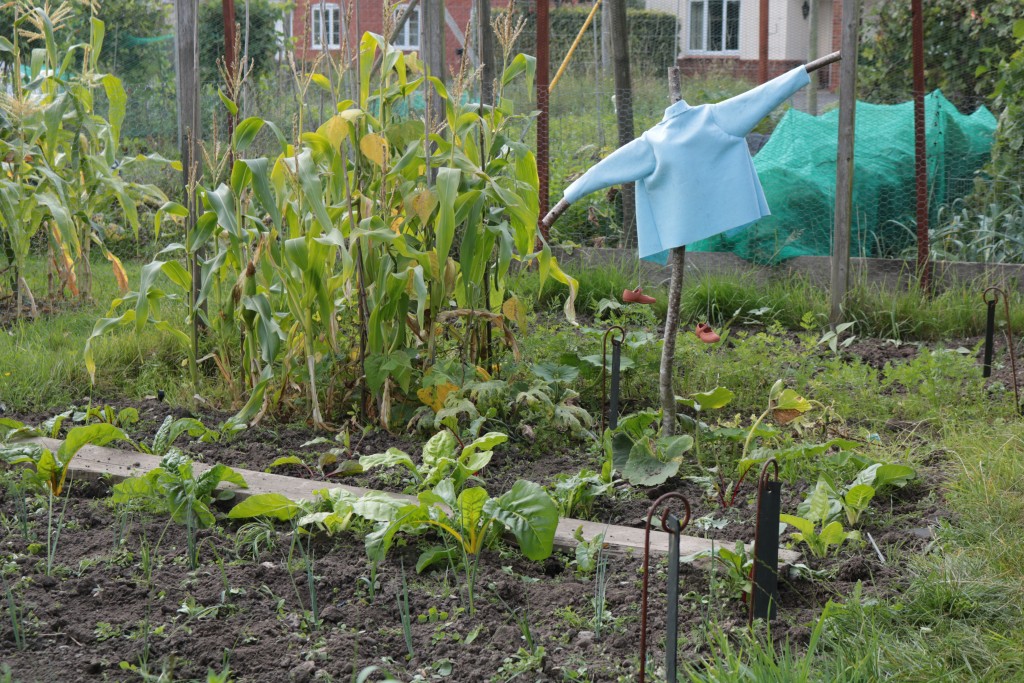 The allotment itself needs a general tidy up and I mentioned in a previous post about having one huge tidy later in the Autumn which will mainly involve removing the pile of weeds and rubbish on the brassica bed… However, the allotment itself is still producing and I'm pleased to say the the swiss chard I planted out last month is growing well and soon I'll be harvesting some tasty leaves to make into quiches. This is a hardy crop so should last through Winter, much the same as the leeks which are growing next door to them.
This is the time of the year when the raspberries really start producing and I've made a secret oath with myself to freeze any harvests from now on. I don't have enough canes to provide me with enough raspberries in one single picking to make jam with so I'm having to do with freezing my batches until I have enough. I did manage to fill this tiny basket the other day which I am pretty chuffed with, and I didn't even eat any on the way home!