It is officially summer time and the harvests are starting to come in thick and fast, as a matter of fact I can't keep up with all the crops! It doesn't seem like long ago that I was planting the seeds and now I have peas, broad beans, potatoes and peas coming out my ears. I shouldn't really be complaining because they are all delicious but it's a full time job trying to freeze them, make jams, cordials or think of new recipes to try with the gluts. At least the potatoes tend to look after themselves and store rather well in the ground until I am ready to use them, they are the most delicious jersey royals I have ever tasted, I just wish I had planted more!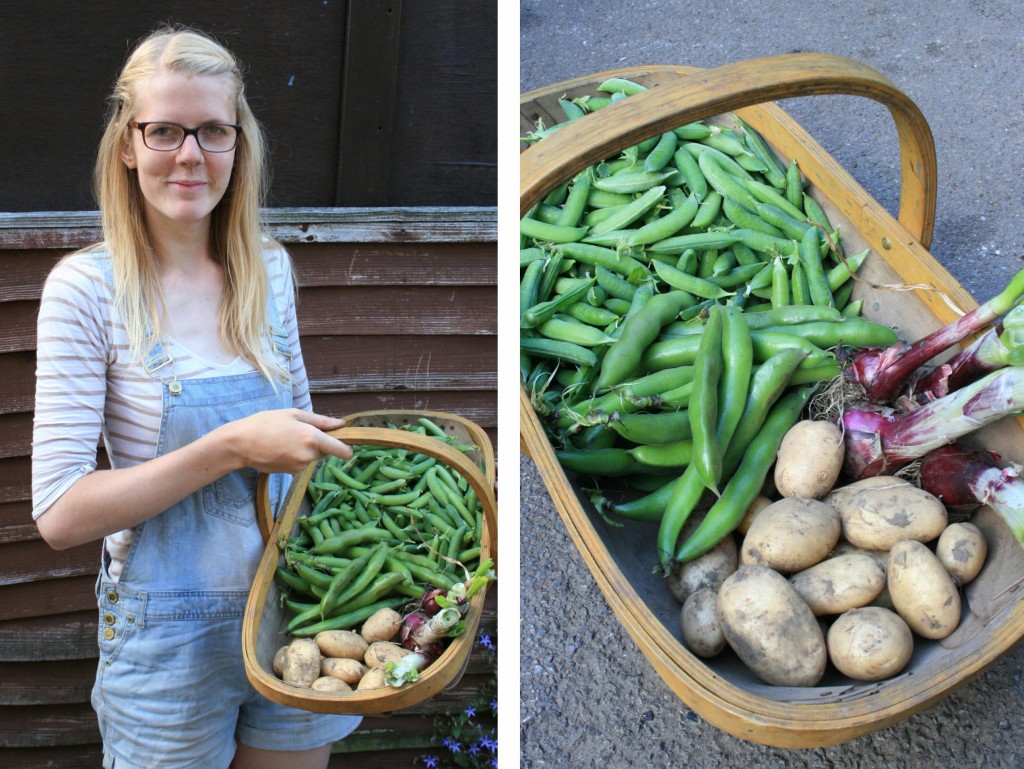 As for the rest of the allotment it is all starting to look lovely and green. The legume bed is by far the busiest with the broad beans and peas in full swing. The french beans and second double row of peas are growing nicely and I have yet to put in another row of peas for my succession planting. The borlotto beans are climbing rather high up my hazel archway and I just can't wait until they have reached the top and produce lots of yummy beans to store away for winter. The fruit bed is also showing signs of a small harvest soon with a few very large gooseberries and some blackcurrants too, theres even 4 raspberries growing too! I even managed to squeeze some swiss chard into the fruit cage and over the past couple of days its doubled in size, it must be all this nice weather we are having.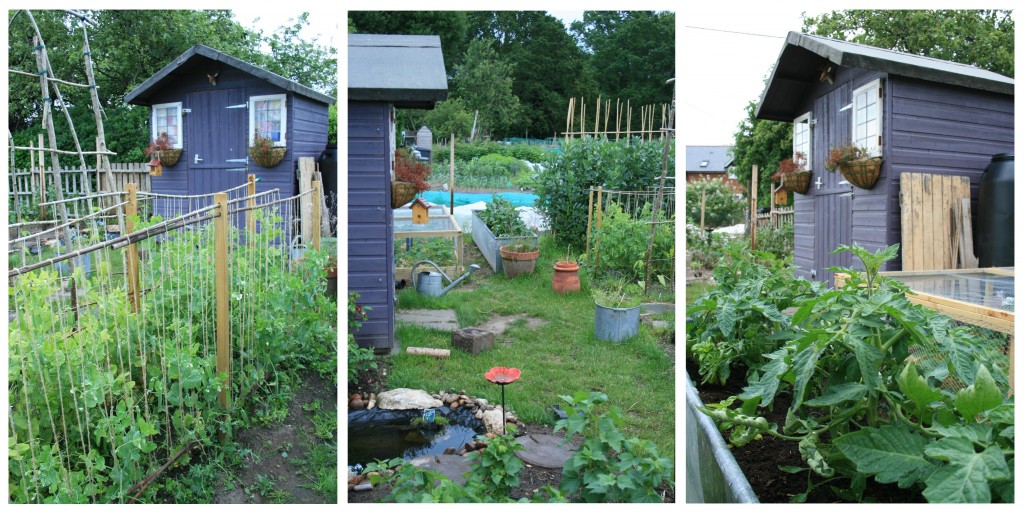 The strawberries are going crazy and so are the tomatoes, I have to check daily and remove side shoots before they get out of hand and the poor basil is being overshadowed! The root bed is left to go it's own thing, all the potatoes are ready so they are just waiting to be eaten. The only thing that hasn't grown well in this bed is the carrots, which reminds me that I need to sow some more. Last but not least is the brassica bed which is slowly filling up. Now originally there was going to be one row of red cabbage, one row of purple sprouting broccoli, two rows of flower sprouts and 2 pumpkins in that bed. There has been a slight change in this plan and the broccoli is now moving over to my Dad's new large plot so I have a spare area of soil where I can grow some cut flowers. I know I keep moaning about it but my plot is so tiny, there isn't enough room to grow eveything I want to grow so this extra bit of space is most welcomed. Now all I need to do is decide on which flowers to put there while there is still time to grow them. On the other hand the pumpkins and red cabbage are growing great and the flower sprouts will be moving in this week once I get the netting and structure up and running to keep those pesky cabbage whites at bay.
I seriously can not get over how quickly things are growing, everytime I go up the allotment everything seems to be greener and bigger and the crops just keep coming. It makes all that hard work and blood, sweat and tears worth it thats for sure 🙂