Lately I've been feeling so overwhelmed with love and admiration for my little plot and since I acquired it 5 years ago it's turned into so much more than just an allotment. It's my little haven, my happy place and I love it so much! I know it might sound odd to love a tiny patch of land so much but a lot of blood, sweat and tears have gone into making this a paradise for me. Of course it was all worth it because in return the allotment has given me more important things than fruit and veg, it's been the place where I can escape every day stresses, as soon as I walk through that gate I literally feel all my troubles and worries fade away and there is no better feeling.
Everything is bursting into life now and for the first time in 2 years the plot is actually thriving and looking relatively tidy. There's a huge sense of pride bubbling deep down inside of me when I think about how much I've done this year and how very busy it's been with work too, all that early planning and spreadsheet making sure paid off!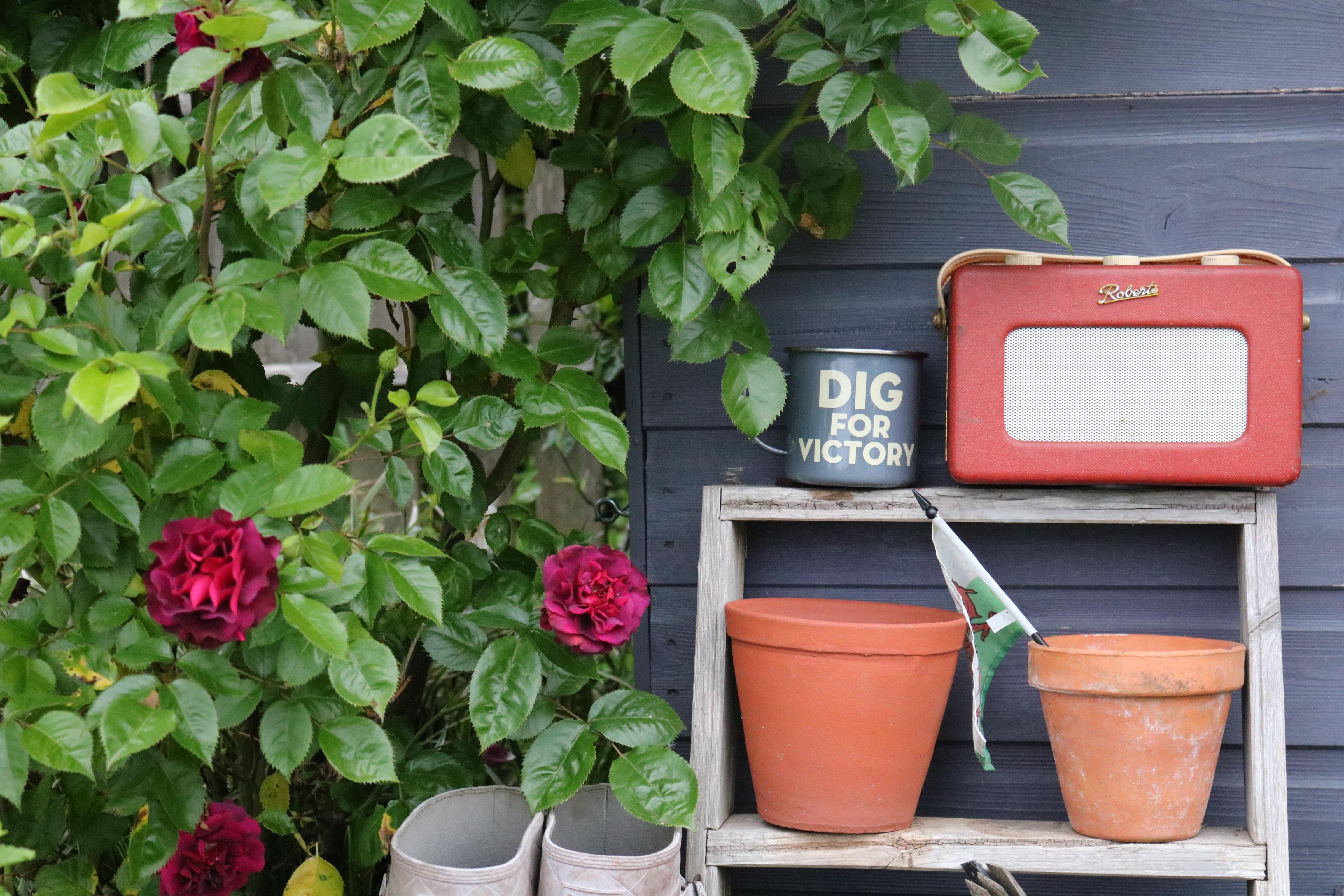 I headed up the allotment that evening with the intention of planting out my new strawberries and then simply having a relax, it's something I haven't done in absolutely ages and I wanted to sit down with a cup of tea and soak in Spring before it ran away.
I recently moved my strawberries into some new Burgon and Ball vertical planters which I erected inside the fruit cage. Those strawberries have sure been on an adventure and it was one adventure too far I think… From happily living in the raised bed to being overrun with bindweed and then moved to a temporary patch in the flower border. They had to be dug up to make way for some flower seedlings and I rather stupidly left them out of the soil for a whole 24hrs before making and planting them into the vertical planters. The stress of moving really harmed some of them and I'm afraid they wilted and slowly turned brown. Luckily for me I found some new strawberry plants at our most recent garden show for £1.00 each and even more lucky is the fact they were perfect for hanging baskets due to their smaller root system! I treated myself to 20 plants to replace the older stressed strawberries in the vertical planters, crossed my fingers and hoped for the best. They'll need watering everyday due to being in a container but I did manage to harvest one strawberry so far so that was a bonus!
Now that the main job was done I popped on the kettle, flicked on the radio and had a little wander around the plot. I absolutely love this time of year, all the hard work is starting to pay off and there's so much excitement and hope. My Alliums are putting on a beautiful show and I keep meaning to take my zoom lens up the plot to get some nice photos of them before they die back. The lavender is in bud and the little bushes I planted out earlier this Spring have settled in well. The borlotto beans which were planted out 5 days ago are starting to reach and climb the archways, I for one can't wait to see this covered in greenery! I also spied a baby artichoke poking out from the mass of leaves in the corner of the flower bed and this made me so very happy. This is the second artichoke to be planted here after the first one disappeared so it will be it's second year and the first time I've ever grown an artichoke… in fact the first time I've seen an artichoke full stop! I also couldn't contain my excitement when I spotted some baby courgettes growing on both my yellow 'Parador' variety and the green 'Black Beauty' variety!
To top the evening off I couldn't help but stop and stare at the beauty of my 'Katie's rose', every year it seems to get more and more stunning and I'm so thankful for my Sister and her family for gifting it to me 4 years ago now. My shed wouldn't be the same without it sitting big and proud next to it and although I probably should have pruned it a bit harder deep down I love the almost wild and erratic way the stems grow out and over the shed. It looks like it's going to be a great year for the rose and the allotment is all set for a busy Summer too, I'm just hoping I can find times like this to take a step back and enjoy the plot because it sure felt good for my soul to take all the goodness in.