The growing year is ending for the majority of vegetables on plot 15c and the courgette is one of them, not that it's a courgette anymore! Turn your back for a few days and those lovely tiny courgettes will soon turn into marrows and I had just the recipe for mine…
Off I went up the allotment with a basket full of ingredients, the sun was shining and we had plans to eat the soup for lunch (I even managed to film it!)
Soups are so simple and easy to make yourself and they are delicious too, for me one of the best things about Autumn and Winter is sitting down with a nice hot bowl of soup after spending a few hours weeding. What's even better is using the produce you have grown from your own slice of land!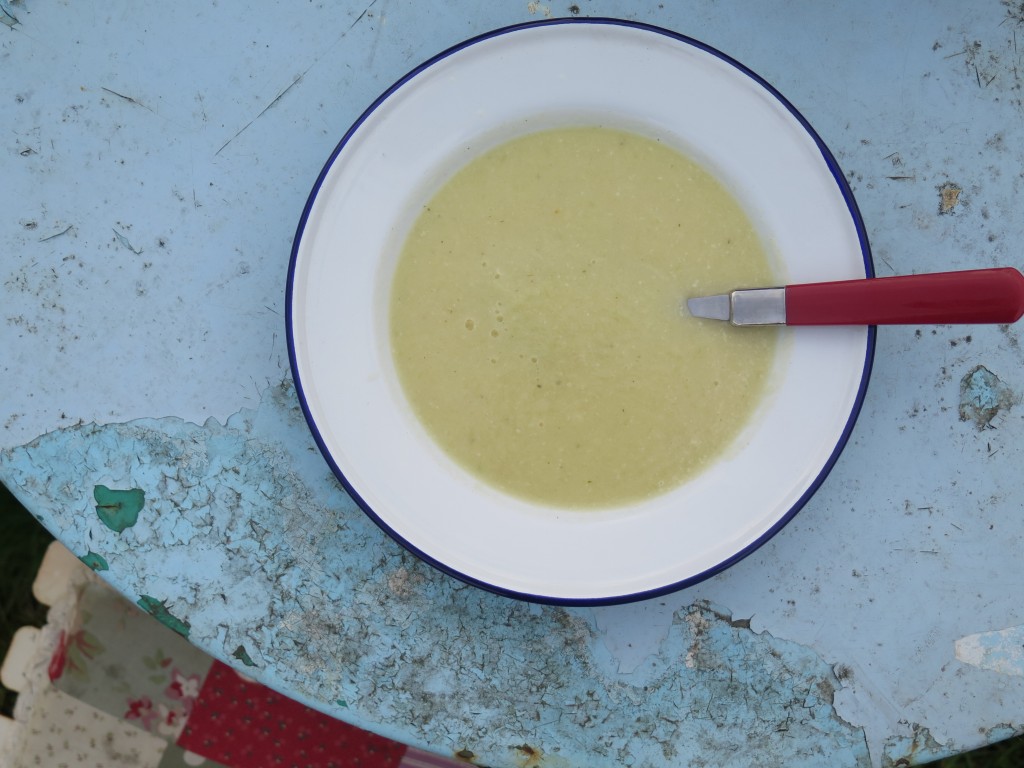 Marrow Soup:
Serves 4 
Ingredients:
1 marrow (approximately 1kg)
1 onion
1/2 tbsp of flour
450ml of milk
450ml of vegetable stock
pinch of nutmeg
salt and pepper to season
Peel, de-seed and cut the marrow into chunks then sweat in a deep pan with the onion over a low heat to soften but not colour.
Stir in the flour and cook over a medium heat for 2 minutes. Gradually stir in the milk to form a thin sauce. Add the remaining ingredients, stir well and bring to a simmer. Put on the lid and cook for 20 minutes or until the courgette is soft.
Remove from the heat and blend the mixture using a hand blender. Return to the heat to warm through, check seasoning and serve.