Well didn't October just pass by in a whirlwind?! I spent 24 days out of 31 in Wales having such a good time with my love. I added 11 more Herdwicks to my flock and now have a beautiful Ram called Idwal who is hopefully doing his job as we speak so come Spring they'll be even more Herdwicks on the farm! But alas the time had come to return back home to my other love, the allotment. I was eager to check on everything but most of all I wanted to make sure the pumpkins I had harvested and placed inside the shed were ok…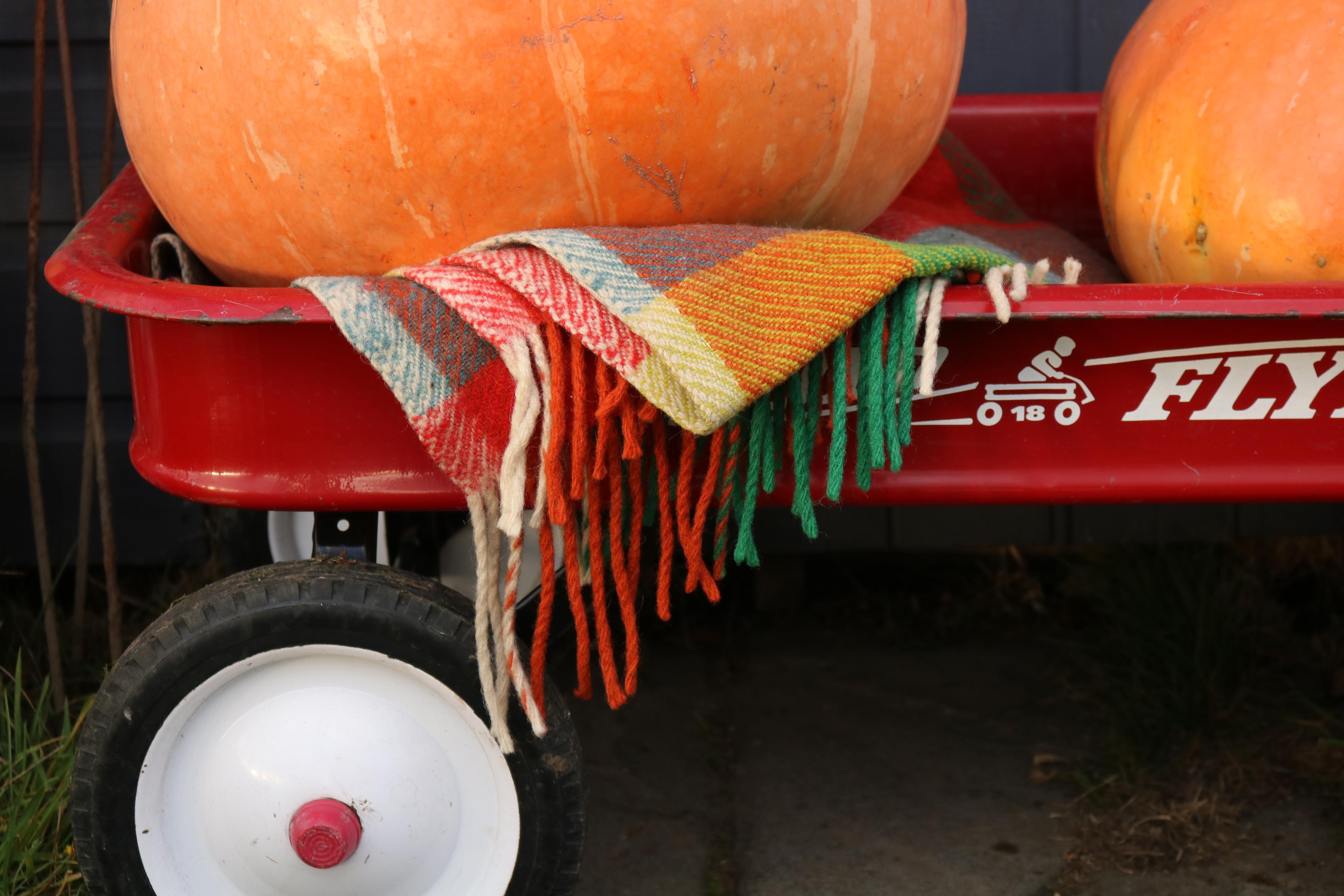 I'm happy to report both my pumpkins were still there sitting in the shed looking happy as can be. It did mean that I was indeed late to the pumpkin party and the celebrations of Halloween but then pumpkins aren't just for Halloween are they? I was so pleased with this years homegrown contribution even if they are on the slightly big side. Don't get me wrong, they are the biggest pumpkins I have ever grown and I am so happy with them but I'm just not a fan of giant veg. I prefer cooking with smaller crops in smaller portions and love it when one squash can be used per meal, if that makes sense?
I am excited to use both the pumpkins in the kitchen though and I can't wait to cut into that hard skin to see what's inside. You see these pumpkins are a little bit of a mystery to me but I think I know what happened… Earlier this year I cooked my one and only Crown prince squash which I had grown the year before, I saved the seed and rather stupidly used them to grow more Crown Prince this year thinking all would be good and I had saved money. I didn't realise then that Crown Prince squash are in fact F1 varieties and therefore any seed saved will produce nothing like it's parent! We all learn from our mistakes though and I'm a little glad I made this one, even though I was looking forward to harvesting a few Crown Prince this year instead I was gifted with these two beasts and they sure made me laugh! Plus I'm sure they will taste just as nice too… here's hoping anyway!
Along with the two pumpkins I also harvested 6 tiny butternut squash from the trough. A bit of a contrast to last year but a harvest none the less and they'll be made into my favourite ever soup and used in a vegetarian curry too. I'd love to grow more of the cucurbits family but as my plot is so tiny it's just impossible right now. I will be upping my efforts on the munchkin pumpkin front next year by mulching and adding nutrients back into the soil around the archway, possibly even growing another smaller variety up a wigwam instead of beans too? All this talk of pumpkins and squash has got me so excited for next year and I'll be busy planning over the next couple of months. I'd love to know any recommendations of varieties to grow?
Have a lovely weekend everyone x