As I write this I'm currently sitting in bed, looking out my window at a field full of sheep (and two Herdwicks)… you guessed it, I'm back in Wales! This time I'm here for 10 whole days and I couldn't be more happy. However, before I left the allotment I wanted to tick off a few last minute jobs and I had a whole afternoon to do just that.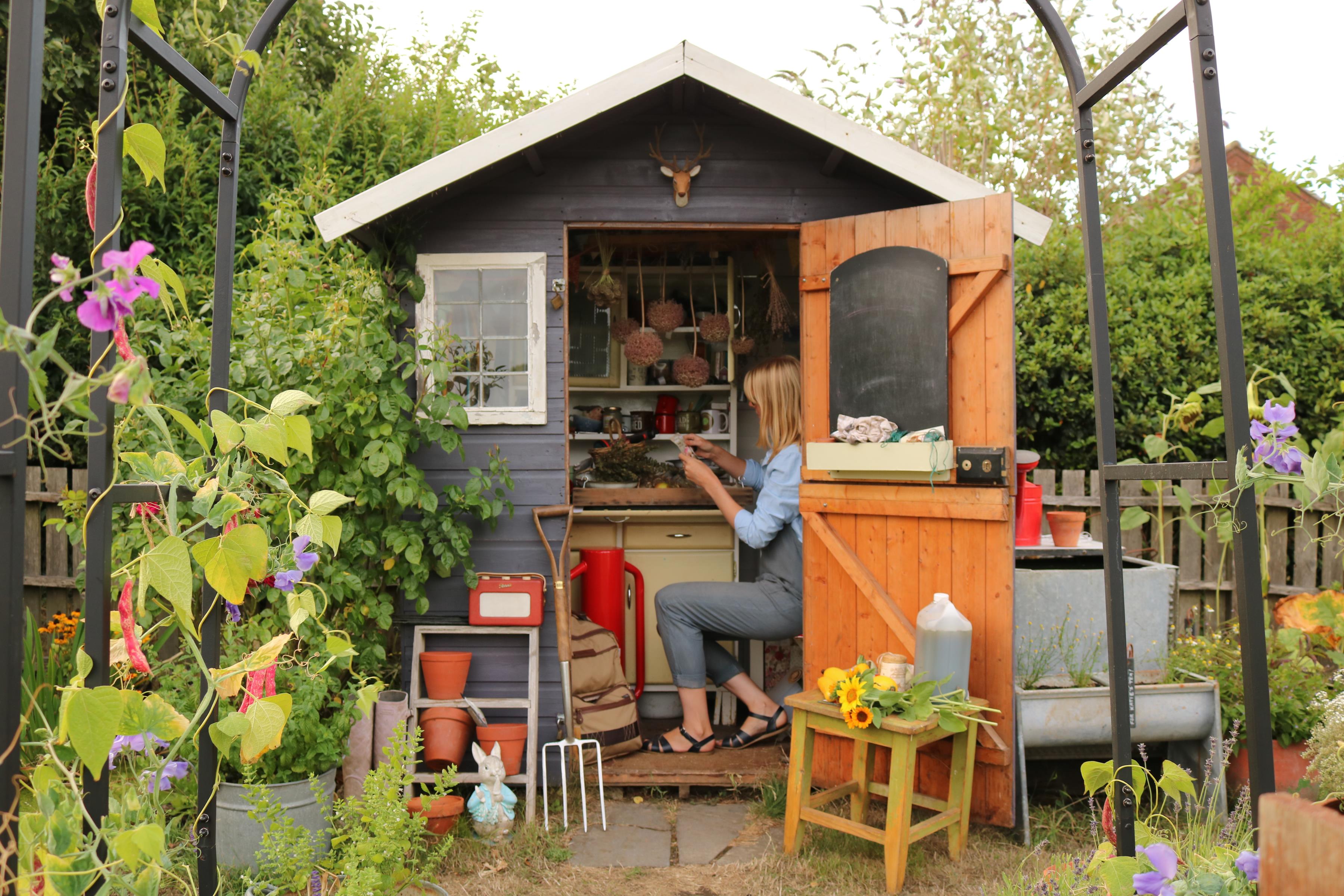 First on the list was to plant out the climbing 'Cobra' french beans which I had sowed 2 weeks ago now. These will be climbing up the wigwam which previously had sugarsnap peas on them. Around the wigwam next to this one I directly sowed some Borlotto beans, my all time favourite bean. I'm growing some of these up the archway and they are ready to pick, however I like leaving them to dry on the plant because dried borlotto beans are the best! I usually sow them this late, or even later, in the season and past years have been very successful. As you know, I hate seeing bare soil so fingers crossed these two types of beans grow happily this year.
A couple of weeks ago I planted out some leeks and swiss chard in the old potato bed with space to sow something extra so I raided the seed box and came out with some turnip seeds. Now this isn't a very exciting crop to grow but it was one of the first things I grew on Plot 15c and they taste delicious added into stews and casserole. I thought I'd give them another go and seeing as I had the spare soil I decided to sow two rows of the 'Purple Top Milan' variety.
I also sowed two extra rows of carrots right next to the other rows which are in fact ready to harvest. This way I can extend the carrot fly mesh barrier to enclose all four rows and have more delicious homegrown carrots to harvest later on in the year!
Whilst I was in the flow of ticking jobs off the list I thought it was about time to take the lid off the comfrey fertiliser tub and bottle it up. I'll admit now I was nervous about taking that lid off but if I'm honest the smell wasn't that bad, at least not as bad as I was expecting! I strained the mixture through an old garden sieve and bottled the glorious green liquid ready for use this season. I'll be diluting it 1:20 to use on my flower bed and pumpkins in particular, I'm especially keen to see the results when feeding my butternut squash in the trough. I also have some nettle fertiliser I made in the Spring which will be used on the Brassica cage. I just love the fact that I foraged and grew these two crops to turn them into a feed which will hopefully make my garden thrive!
All in all it was a good few hours spent up the allotment and I managed to tick all the jobs I wanted to do off my list. I would have ideally liked to have weeded and tided the plot up a little before leaving for Wales but I couldn't help but smile as I left with arms full of freshly picked courgettes and some dwarf sunflowers. The allotment is thriving and I couldn't be more proud of myself for what I've achieved with such a busy lifestyle. Yes there are weeds, but I'll just ignore them for a while and focus on the giant sunflower stalks and the 10ft sunflower blowing in the wind, the apples getting plump on the tree and the harvests that I get to take home with me every single time I pop up the allotment. Hopefully when I return the little beans would have grown, seeds would have sprouted and no doubt there will be more courgettes to harvest!