I planted my first early potatoes on the 11th March after letting them chit happily away for just over a month, they first popped through the soil on the 1st of April and then they suddenly had a growth spurt! We were forecast for sunny days and clear nights so a frost was a high possibility and I certainly didn't want to loose my little potatoes just when they were growing so lovely!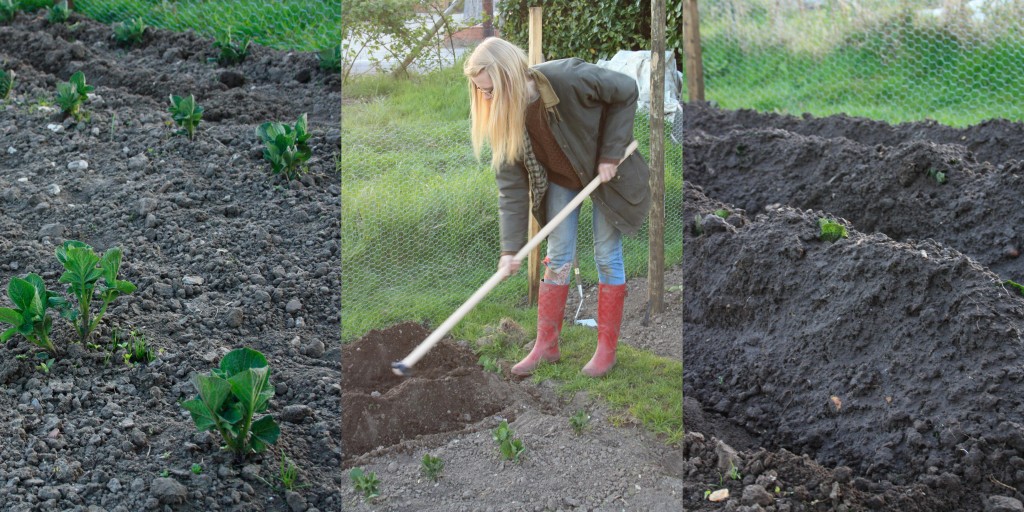 One evening I popped up the allotment to earth my three rows of early potatoes up to make sure they were nice and cozy before the frost came. I used a very handy tool called a Chillington ridging hoe, which is specifically made for creating ridges or drills in the soil and for earthing up potatoes (well it actually belongs to my Dad but I might have to treat myself to one because it was so good!) Within a couple of minutes the potatoes were hidden from view and pretty much safe from the small amount of frost which may be coming our way. The variety is called International Kidney (known as Jersey Royals) and I just can't wait until Summer time when we can test them out with some fresh mint and a barbeque!
Another job that night was to give the allotment a good old watering, we haven't had any rain all week which is great, don't get me wrong, but the soil was ever so dry. It doesn't help that my plot has the sun shining on it all day long with no shade!
Now it's time to relax and unwind, it's Easter and my baby Nephew is coming down to visit with my sister and her partner so its time to have some fun in the sun!
Happy Easter everyone! I hope you all have a lovely long weekend in this glorious weather surrounded by family, friends and chocolate 🙂