It looks like the heatwave has finally ended and I honestly don't think my allotment would have survived without the Gardena products! It just goes to show that it's worth investing in a good watering system that will help both you and your garden flourish.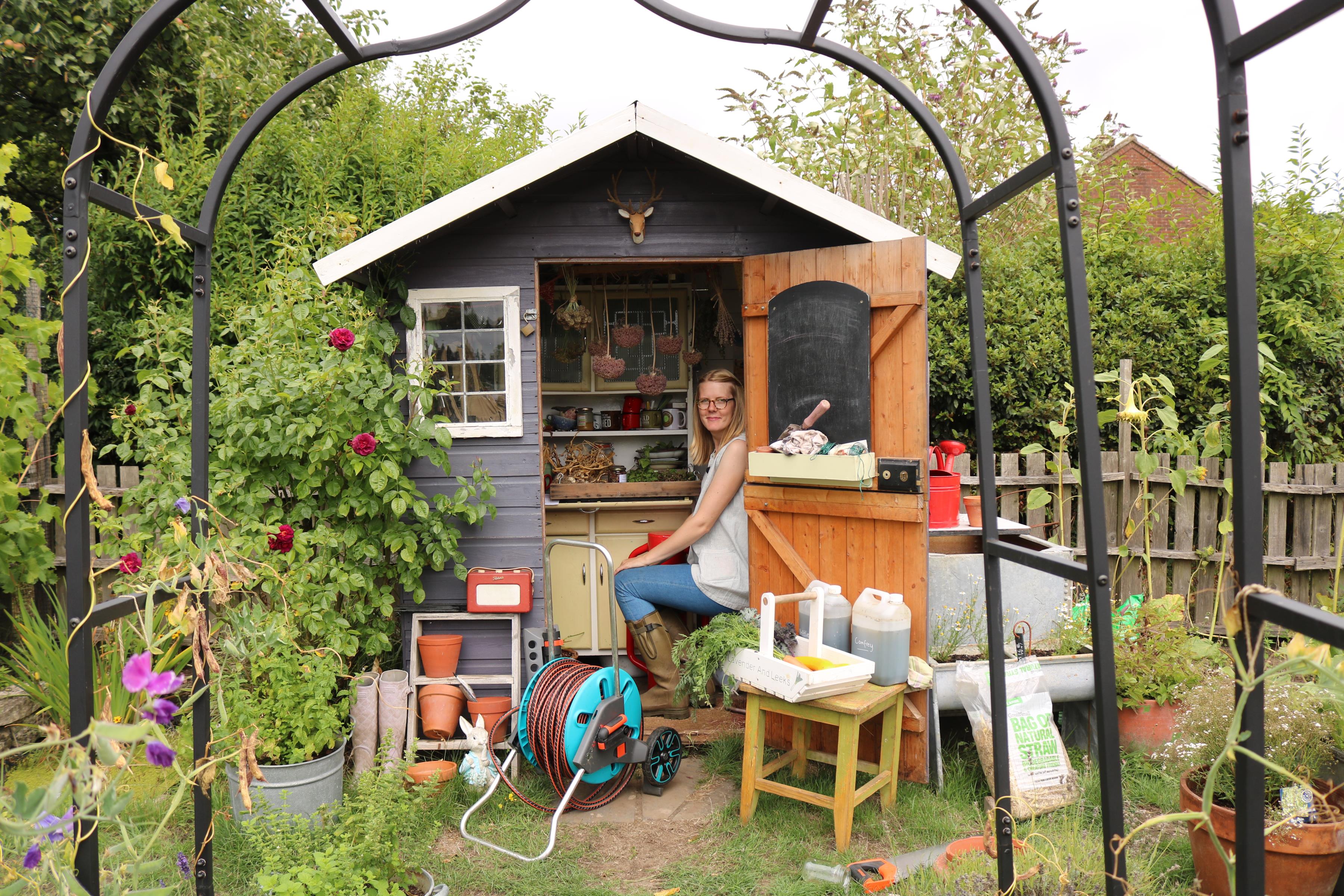 Here in the UK we had 2 months of solid Summer weather, sorching heat and relentless sun beating down on us and our gardens. Don't get me wrong, I loved having all the glorious weather but it soon got a little tiring. Water butts were emptied within days and Summer consisted solely of trips to the allotment every other day to give it all a good soaking. I thank my lucky stars for my Gardena Hose Trolley and the Comfort Bed Sprayer for making my life that much easier during a time when the heat was making my patience run thin!
Watering is one of the most important jobs in the garden and I know I go on about these products a little too much but I can't express how crucial it is to find products to suit both you and your gardens needs. The allotment never once went thirsty and in return it has gifted me with an abundance of harvests over the Summer. The courgettes have been constantly picked for the past 2 months, the carrots never split, plants never bolted and the pumpkins continued to gain weight! Flowers bloomed, sweetcorn grew taller and I couldn't have been happier. My little slice of land means so much to me and to see it continue to thrive through a heatwave was the best feeling in the world.
The greenhouse has also flourised at home and I'm pleased to say with the Gardena drip irrigation system that the tomatoes and cucumbers have thrived. There's been no blossom end rot and no splits, just healthy homegrown food which we have been snacking on for the past few weeks now. I'm not a huge fan of tomatoes but I do love a cucumber, which is lucky as we have been inundated with them this Summer!
I haven't blogged about the greenhouse much this Summer and I think the reason is because we haven't had to visit it much due to the ever so handy Gardena EasyComputer control unit. We set this up back in May to help water the greenhouse whilst we were busy with our work schedule and as you can see it's worked a treat! It automatically waters the greenhouse 2 times a day through the drip feed pipes which means we haven't had to worry about the greenhouse at all. Another weight was lifted off my shoulders and it sure felt good!
I just want to take the time to thank Gardena for helping me water my allotment and the greenhouse this past year. I honestly believe the allotment has thrived even more so and my patience and sanity has certainly been saved too!
Here are a full list of all the products I've been using this year:
Gardena Micro-drip irrigation in the greenhouse:
Watering up the allotment:
Disclosure:
This post has been sponsored by Gardena, but all opinions are my own.