Last weekend was a busy old 2 days, first we were off to River Cottage on the Saturday (see previous blog post to read all about that!) and then on Sunday I planned a whole day up the allotment. There were quite a few jobs I wanted to tick off before the garden shows started and of course my potatoes desperately needed planting out…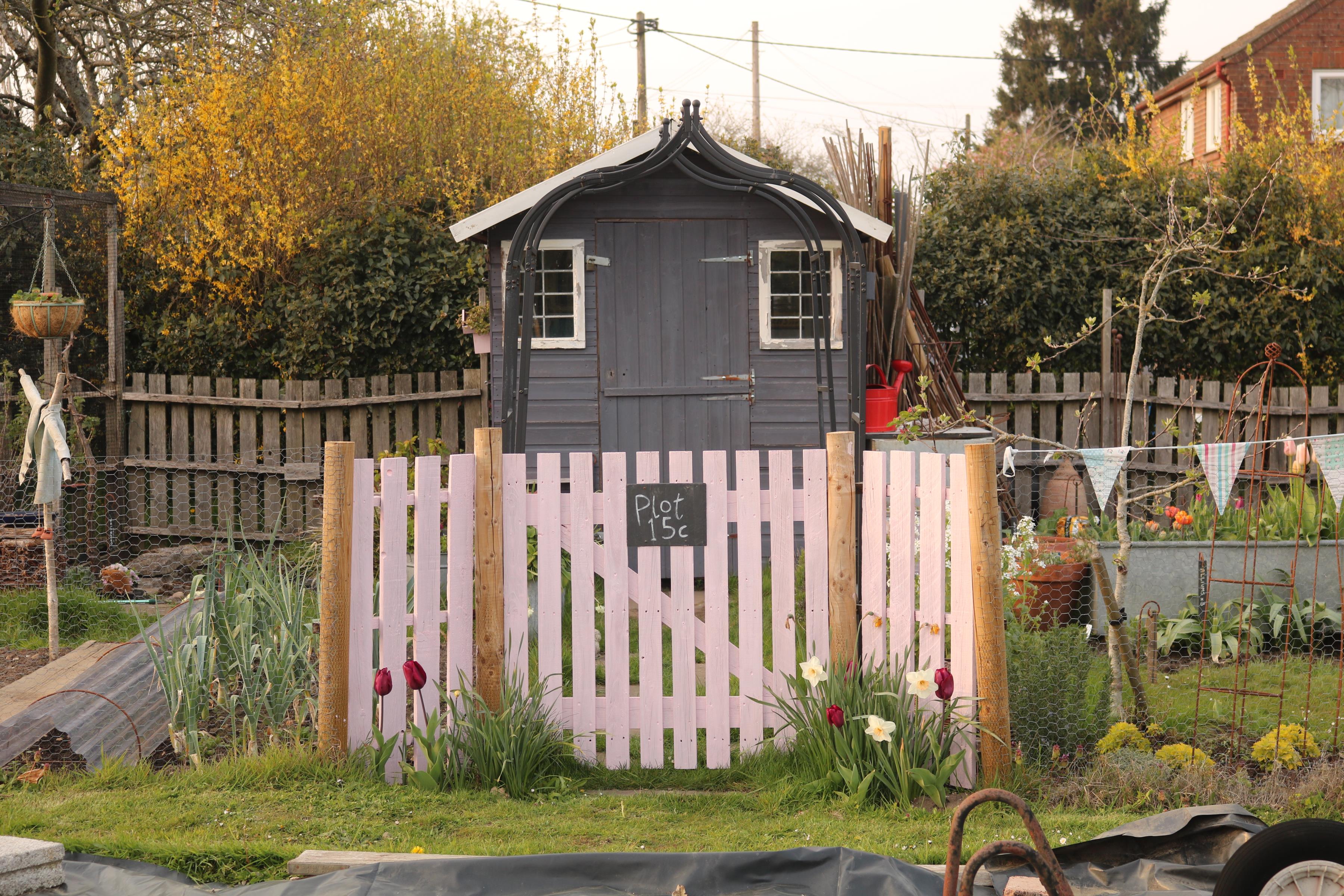 The morning session consisted of harvesting the last of the purple sprouting before pulling the 4 large plants up and digging over the old brassica bed. Ideally I would have liked to have left them in a little longer to fully appreciate the harvest season but they were in the way of my potatoes going in so needs must! Yet again I'm growing earlies whilst my Dad grows the main crop over on his plot, funnily enough he planted his potatoes out a whole week before my earlies. For the past 5 years I've been growing a variety called International Kidney, a delicious salad crop otherwise known as Jersey Royals. The harvests haven't been so great the past couple of years so I thought it was about time I tried growing something different. Therefore this year I'm popping in two rows of Charlotte and two rows of Red Duke of York which I'm so excited to try! Like always I chit my potatoes and ever since mid February they've been producing these lovely, early shoots eager to get growing.
Every year I plant my potatoes out the same way by digging 4 trenches to lay the potatoes in, even though I love using this method I decided to try something a little different this year. This was mainly down to the limited amount of time I had and also because I was still feeling a tad poorly and didn't quite fancy digging 4 deep trenches. Instead I used my Dad's long handle trowel to dig an individual 6 inch deep hole for each potato and simply placed them inside with the shoots pointing up before covering them back with soil. A job which only took me 30 minutes!
Whilst I had the time I also sowed two rows of carrots called 'Romance', a favourite variety of mine. This year I'm trying out a bit of companion planting so I directly sowed some spring onions in the same two drills as the carrots. The Allium family helps to deter the dreaded carrot fly so along with the spring onions I'll also be planting some chives at the back and front of the rows. I found all this so fascinating so it would be great to find out if it actually works! After sowing the two rows I popped a cloche over the ground to help germinate the seeds and to protect from any last minute frosts.
The radish tank was back up and running last weekend too with the first row of radish being sown. I have quite few exciting varieties to try this year and I just can't wait! As per usual I like to sow a row of radish every 2 weeks as a successional sowing, this way I'm not over run with too many radishes in one go. The tank fits 4 rows in and the first row is a variety called 'Watermelon', which as the name suggests looks like a melon inside!
I headed home at 6.30pm with a smile on my face and a little bit of a weight lifted from my shoulders. I ticked a few important jobs off my list and just in time too. The garden show seasons starts this Friday at Firle Place in Lewes and I know that time will be limited from now on. We'll be at a different garden show nearly every weekend so any spare time I have will have to be spent wisely. However, I am so happy with where the allotment is right now and how it's looking, I've worked extremely hard to get it ready for the busy season ahead and I'm going to try my hardest to make it a bountiful one!
I'm going to end this blog post with some pretty photos… The tulip trough is really starting to come alive now and it makes me smile so much every time I see it! Tulips are one of my favourite flowers to grow and Narcissus are creeping in to the top 3 rather quickly too. Plus the Lunaria Annua Alba (Honesty) is in full bloom now and it's absolutely stunning! I'm growing this biennial for the first time simply for the dried seed heads and I'm so excited to see them develop. I've got really high hopes for the flower patch this year and I must say the year has started off with a bang, I'm so in love already and the growing year and just begun!
P.s I picked a few of the blooms from the trough yesterday morning and I'm planning a blog post all about it when I get back from the show. I'm actually pretty excited about showing everyone!