Well blow me down… another year has come and gone and I have no idea where it went! 2018 has simply flown in a flurry of ups and downs, life changing moments, heartache, over flowing love and lots of surprises. So as we welcome in a brand new year I wanted to take the time to sit down and write a blog post to set out a few of my plans and most importantly to say a huge thank you.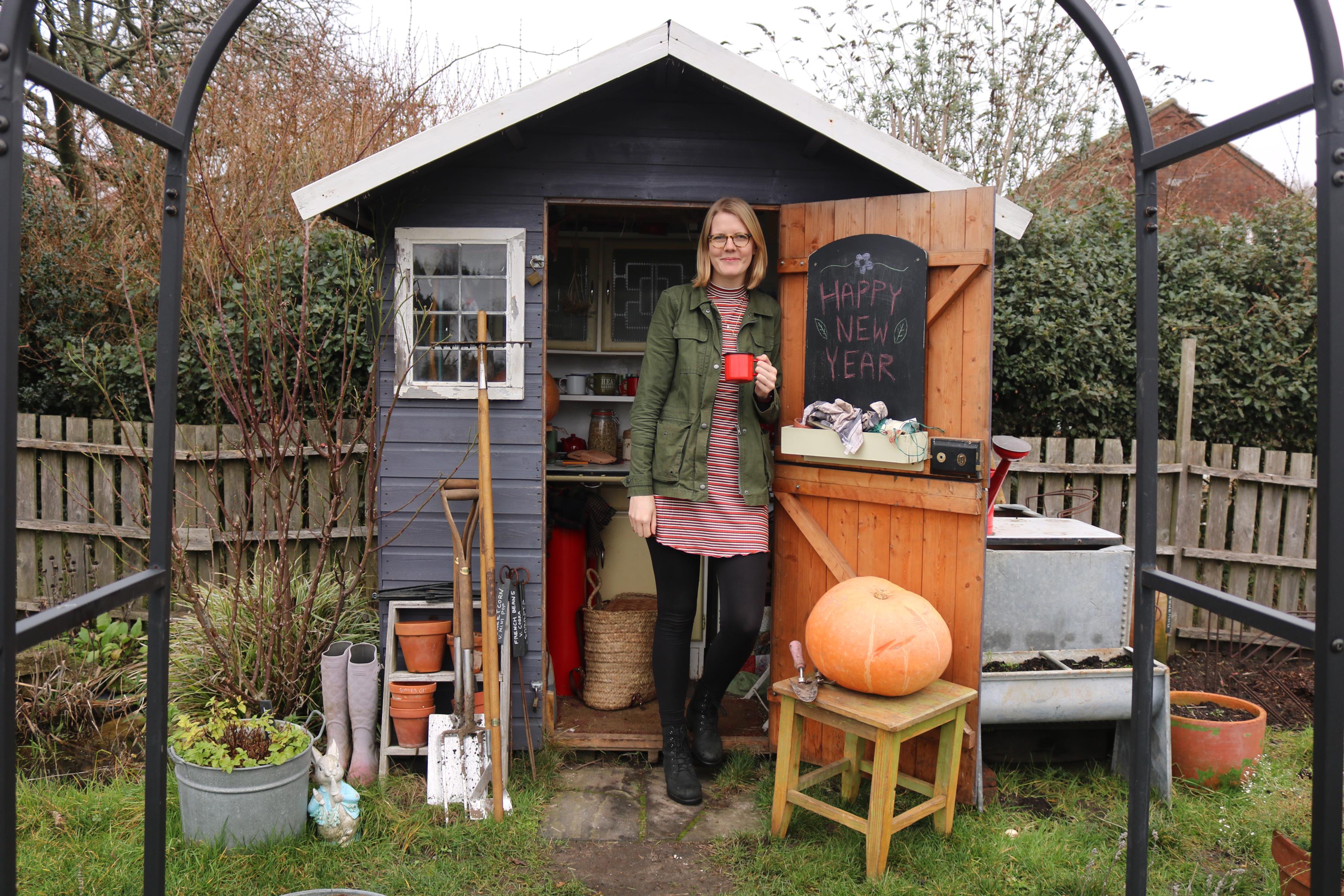 Just like every single year I have set myself a few new year's resolutions which include learning to knit, heading to Scotland on holiday, sewing more clothes, using less plastic, applying for an RHS course and getting fit to name but a small selection. However, the most important resolution is a rather selfish one and that is to start looking after myself. As a person who constantly puts others before herself I have made the decision to focus on me and my life. The plan is to sit down and find who I actually want to be and what I want to do with my life. 2019 is also the year in which I'll be turning the big 3 0 so it's about time that I sorted myself out!
I also plan to whittle down on social media… Creating content and replying to comments on 5 different platforms has taken it's toll on me mentally this past year and I truly believe I would be a better person if I focused on just a few of them rather then spreading myself too thinly. This of course is my downfall, I've been putting my fingers in too many pies so to speak. It's just been mentally and physically impossible to focus 100% on my blog, running an online business with my Dad plus touring garden shows throughout the Summer as well as living a second part time life in Wales amongst my love, the sheep and the farm. Things need to change and I'm determined that 2019 will be the time for them to change hopefully for the better!
On a little happy note I have been trying to work secretly on a special project this past year which will hopefully come to fruit (excuse the pun!) in 2019… so exciting times ahead!
Now let's get back to why I wanted to write this blog post in the first place and that was to send out a truly heartfelt thank you to every single one of you. Thank you for taking the time to read my blog, to follow my adventures on social media and for watching my videos on Youtube. I've been a terrible person for not replying quickly and for not posting as much as I should but I just want you all to know how much it all means to me and how much I appreciate it all.
Also a big thank you to all our lovely customers who have supported our little online shop, we simply wouldn't be here without you and for that we are forever thankful. I will never be able to put into words how grateful I am for all your comments, purchases and love. So I will end it with a huge thank you, I'm glad to be amongst fellow friends as we see in another year. May it be filled with love, laughter and happy harvests!
Have a wonderful New Year x
P.S There's a brand new Vlog over on Youtube where I go into all this in more detail if you fancy a look. Plus there's a small plot too as well!