The allotment is slowly coming together, soon it will be covered in lush green vegetables and beautiful flowers… I really can't wait! Last Saturday I planted out my first row of seedlings as well as a few flowers and it got me all excited for the long Summer days surrounded by homegrown goodness.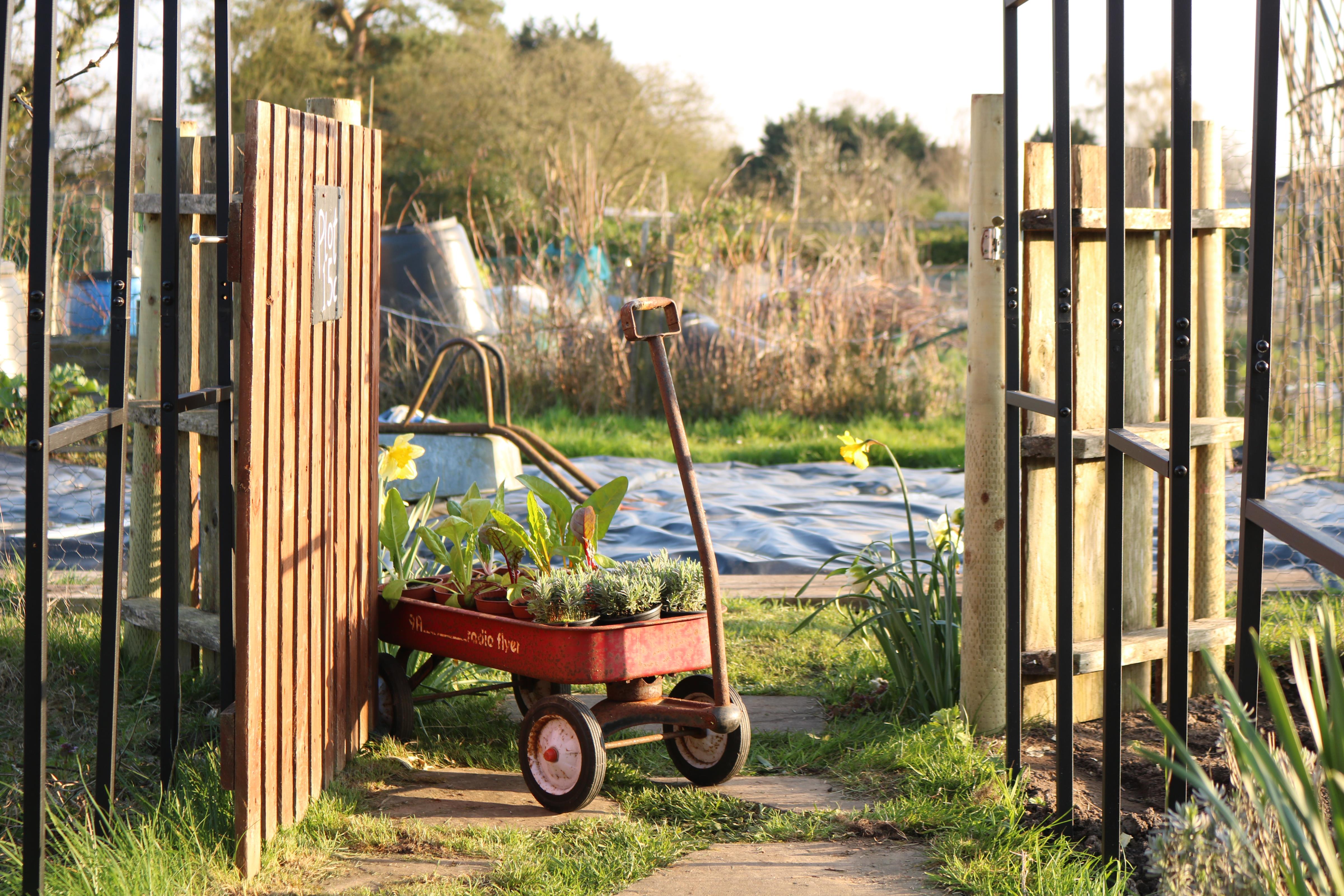 These 9 little Swiss Chard seedlings were left over from the seeds I sowed last year for my second growing season crop. My Dad very kindly potted them on during the Winter and they've been sat in the greenhouse all this time, waiting for the weather to turn so they could be planted out. The sun was shining gloriously down on the allotment last weekend so in went the seedlings right next door to a cloche which is warming the soil ready for a sowing of carrots. I'm only growing one row of Chard throughout the Summer and then later in the season once the potatoes are harvested I'll be planting out 3 rows of chard in that bed. I happen to be a little addicted to Swiss Chard…
As the sun was slowly starting to set on a perfect day I planted up my new lavender plants into the flower border. I purchased these for £1.00 each from the same market seller where my two original lavender bushes came from. They are a dwarf, purple variety which when grown will create a perfect little lavender hedge leading into my flower patch. It's going to look and smell amazing and I just can't wait to see all the bees dancing happily around (and me too come to think of it!) Speaking of the flower patch, the Spring bulb trough is really starting to come into itself now. The tulips are ready to pop and the daffodils are putting on a beautiful display with my latest addition 'Cheerfulness' taking my heart. It was the most delicate and beautiful blooms made up of small pale yellow petals and you don't get just 1 bloom per stem, you get 4!
The weather this week is forecast to be amazing with sunshine and highs of 22 Celsius! The greenhouse is going to burst with little seeds  and the allotment is going to spring into life with all this sun and warmth that we are going to have. It's just what everything needs right now including me, and seeing as the Winter has been so long we are welcoming it with open arms!