A little bit of a rushed blog post this morning as we are busy getting ready to leave and set up the Lavender and Leeks stall at the Woburn Abbey Garden Show this coming Saturday and Sunday. However I couldn't leave without showing you all what I was up too in the early hours this morning, my heart is absolutely bursting with happiness right now!
I headed up to the plot to give it all a good soaking before we leave for Woburn, it's supposed to be a beautifully hot weekend so I wanted the allotment to be watered before we left it for 3 days. Whilst the sprinkler was on I strolled around the allotment and did a little bit of harvesting, the flower patch is coming to life and looking so full and lush right now. I cut a few cosmos, ammi majus, zinnias and some sweet peas too as well as some of my new favourite calendula, 'Touch of Red Buff'. My first little posy from plot 15c this year and I couldn't be happier, the little bunch looked wild and rustic which is just what I love plus the colours were stunning.
I decided to leave the calendula flower heads to dry on my new herb drying rack, it isn't quite finished yet as I want it to hang from the shed ceiling but for now it will have to sit on the cabinet. I still can't get over the colour of the petals!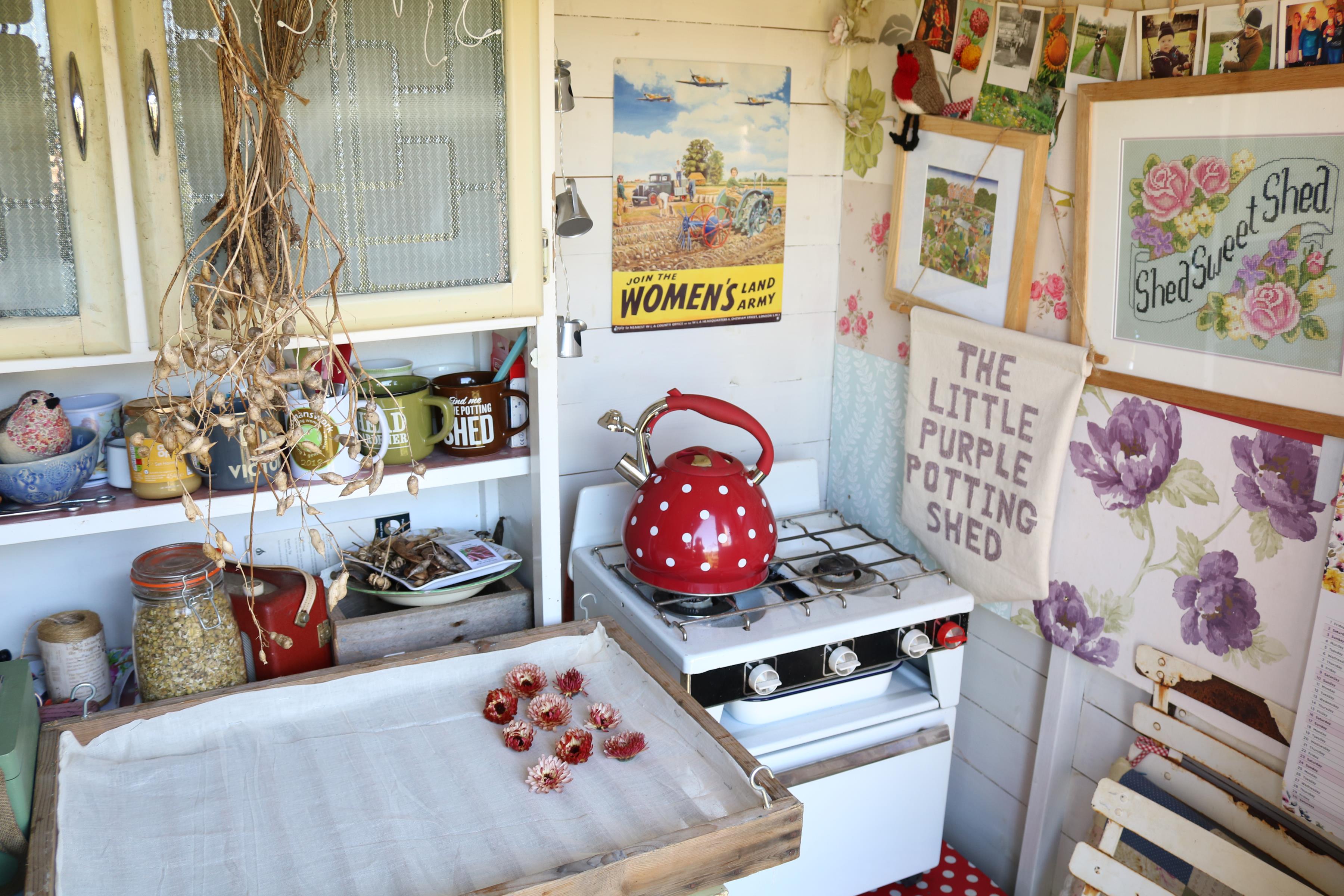 On my little stroll I also noticed a yellow 'Parador' courgette ready for picking, it was just about the perfect size and I knew that if I left it growing whilst we were away it would have grown to twice the size if not more! I also picked 3 more strawberries to munch on for breakfast and sat down in my new deckchair to enjoy a few minutes of peace and quiet with a cup of chamomile tea. It was absolutely perfect…
I couldn't think of a better way to start the day, stress has been taking over lately but spending the morning in my favourite place sure helps to melt them all away. It's put me in high spirits for today and the rest of the weekend, I'm feeling ready for the garden show and all the work that comes with it.
Just looking at my little posy of flowers and my bright yellow courgette makes my heart sing with joy… hopefully there's more of them to follow this Summer. Looks like I'll be harvesting my gooseberries this coming week too!