I've never been a huge fan of daffodils, you just see them everywhere in Spring and I've always seen them as one of those flowers that are a little plain and boring… That was until now that is! A few years back I planted some Narcissus bulbs down by the entrance of my plot and that was it, they produced every year but were nothing special. Then last year I decided to plant up a container using the Lasagne style where you layer different bulb varieties inside one pot. In this instance I planted tulip bulbs, daffodils and then snowdrops at the top. But for now I'll be focusing on the daffodils which are putting on the most beautiful display.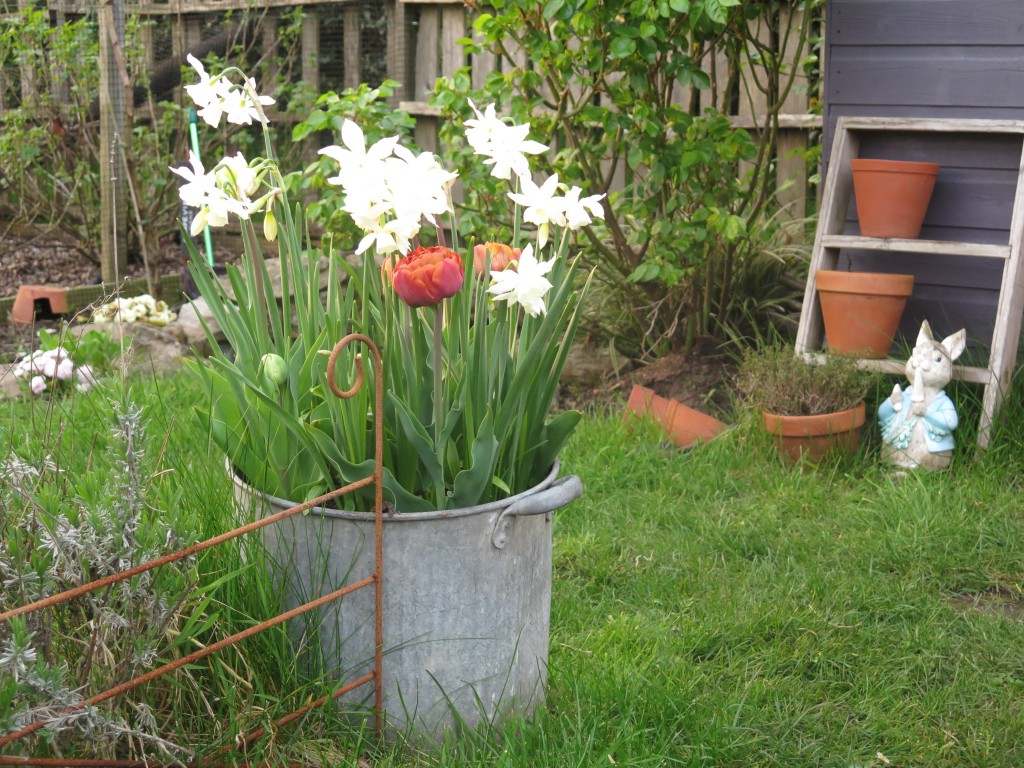 The variety is called Narcissus Triandrus Thalia and they produce three blooms on each stem, something which I wasn't expecting but thrilled by. You see the thing that drew me to this particular variety was the colouring, I wanted a pale white daffodil to compliment the shade of tulips in the pot so getting three blooms per stem was a beautiful but unexpected surprise!
I have fallen completely and utterly in love with daffodils and they have opened my eyes up to the world of Narcissus. The stunning pale shade of white and the cluster of 3 blooms create a perfect cut flower, one that is going to grace the kitchen table for a while yet. I'd love to plant more daffodils in the garden or allotment this Autumn with lots more tulips too, the pond area is looking a little sad and needs this early flash of colour to brighten it up… Plus there's always room for more bulbs right, especially when they are as beautiful and unique as these.