Now I have never hidden my obssession with swiss chard from you simply because I am so in love with it and I want to spread the word! I first grew this amazing leafy vegetable last year when I first got my plot back in July 2013. It was going to be one of those crops that I could plant later in the year to fill in some empty spaces. I had never heard of it before then and I am so glad that I decided to grow it, it's delicious and so easy to grow. For instance, last winter I left the chard alone with no cover and it kept on producing and never faltered. It is my super crop that just keeps on coming! The only down side is that it doesn't have a long shelf life, which explains why you don't see it in the supermarkets. You have to basically pick it when you want to eat it before it goes limp and lifeless.
One of the main recipes I use chard for is a yummy quiche, but it's also great in omelettes and can be eaten just like spinach. Today however, I cycled off to the allotment at lunchtime to harvest some chard leaves and treated myself to a special lunchtime treat (one of the perks of working from home!)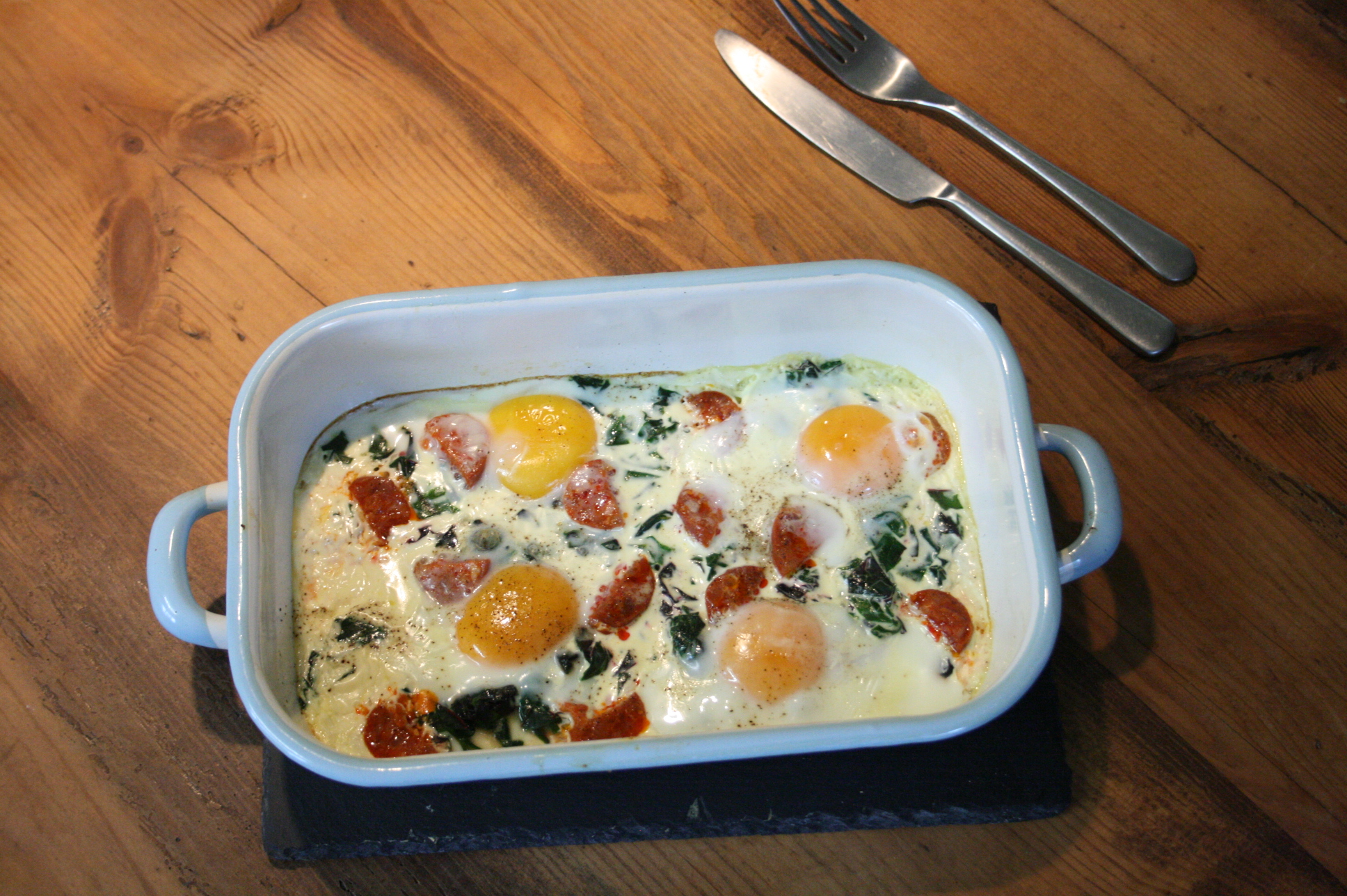 A simple recipe but boy was it delicious, definately one for the new Youtube series! Simply boil 500g of swiss chard in some salted water for 4 minutes. Drain the water away and place on the bottom of a pie dish which has been rubbed with butter. Add a few slices of chorizo, crack 4 eggs onto the mixture and season with salt and pepper. Last but not least drizzle in 2 tablespoons of double cream and cook in a oven heated to 180C for 15 minutes.