The strawberry patch is going crazy! There are so many strawberries growing and an endless amount of big red juicy ones, if I'm being honest I'm getting a tad fed up with eating strawberries. So I came to conclusion that it was about time to dig out the jam making equipment and get making some preserves. I managed to collect a whopping 5.5 lbs of strawberries from both my raised beds, that would be more then enough for the two types of jams that I wanted to make; plain old strawberry jam and a new recipe; strawberry AND elderflower jam (two of my favourite things combined!)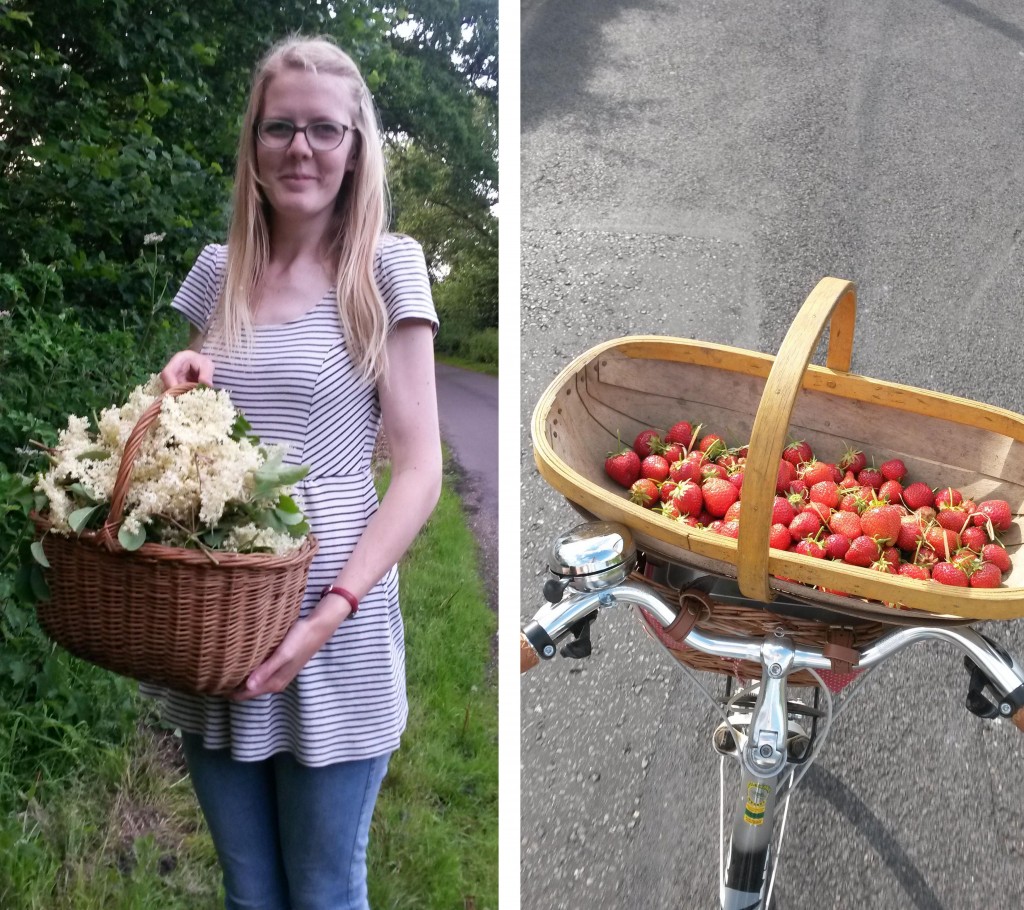 Now I've made jam a few times and along the way I have collected some equipment like a large enamel jam pan, a thermometer, various funnels and lots of jam jars. The only problem I have is getting the right setting point, I've found that if I don't rush and take my time to do the wrinkle test at different times during the making process then I can't miss it!
I managed to make 3 large jars of plain strawberry jam as well as 2 small jars of the strawberry and elderflower jam. I just love strawberries and I love elderflower so I knew the recipe wouldn't disappoint, unless I mucked it up of course. But I was very careful and stopped the process at the right setting point so the jam turned out perfect, and it tasted delicious too! I think what makes it extra special is the fact that I used homegrown strawberries freshly picked from my allotment and elderflower cordial which I had previously made from foraged elderflower. I will definitely be making some more of this jam once more strawberries turn red in my little patch, that's for sure 🙂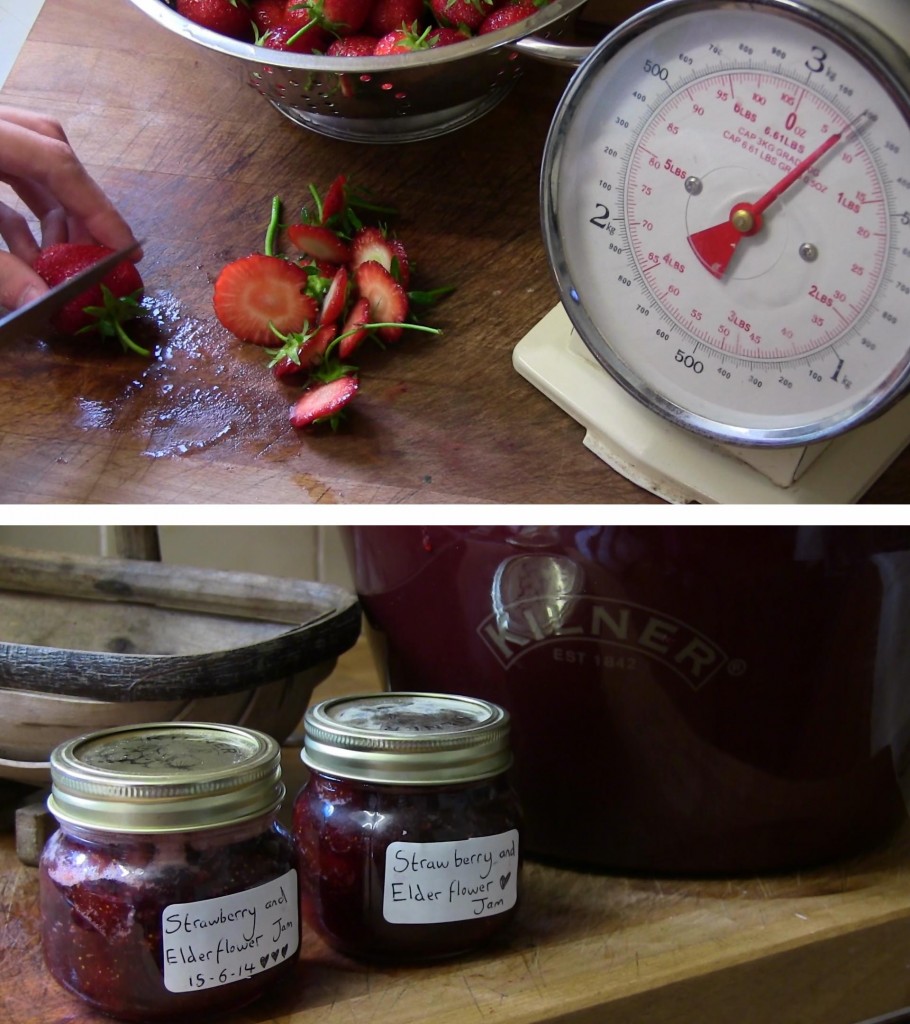 Here's the recipe for my strawberry and elderflower jam, you can simply double the ingredients if you want more jam (which I recommend as it's so tasty!)
Recipe:
500g of strawberries (hulled and chopped)
1/2 of a granny smith apple (peeled and chopped)
400g of granulated sugar
6 tablespoons of elderflower cordial
2 tablespoons of lemon juice
Prep and cooking time; 45 minutes.
Put the strawberries and apple in a saucepan or jam pan, add the sugar and stir it up. Heat the pan on low until the fruits start to get juicy and the sugar becomes wet. Add the elderflower cordial. Now turn up the heat to medium until it becomes a rolling boil, do not stir from this point on. Set the timer for 15 minutes. Turn off the heat after 15 minutes and test a teaspoon on a cold saucer for the wrinkle test (Let the jam cool and then move your finger through the centre of the jam, if it wrinkles and leaves a track then the jam has set and it is ready) Let the jam cool down and then stir in the lemon juice. Transfer to a jam jar and allow to cool in a dark place. Once opened keep refrigerated.