So that's it, Christmas is over for another year and I headed back to Hampshire to join in with some family festivities. My Sister and her family were coming down for a couple of days and we were going to recreate another Christmas altogether starting with a delicious home cooked boxing day meal. It wouldn't be a home cooked meal without some homegrown veg so off I went up the allotment to harvest my red cabbage and to have a look around, I miss it so much when I'm in Wales!
I'll admit that the brassica bed has been a little bit forgotten about this past year, it's simply been planted, netted and then left to it's own devices. However it has been producing beautifully and I've been harvesting curly kale throughout the Summer as well as delicious flower sprouts straight from the stalks. The purple sprouting broccoli is also looking great and I'm hoping that the harvests will start soon. That just leaves the red cabbages which have been a little over shadowed by everything else. 4 out of the 5 seedlings that I planted out survived and have produced tiny little heads which should have really been harvested a month or so ago! Not that I'm complaining at all, we chopped up two of the smaller cabbages for dinner and they were perfect with our boxing day meal of ham, turkey and mash. Let's just say the bowl of cooked red cabbage was empty by the end of the meal!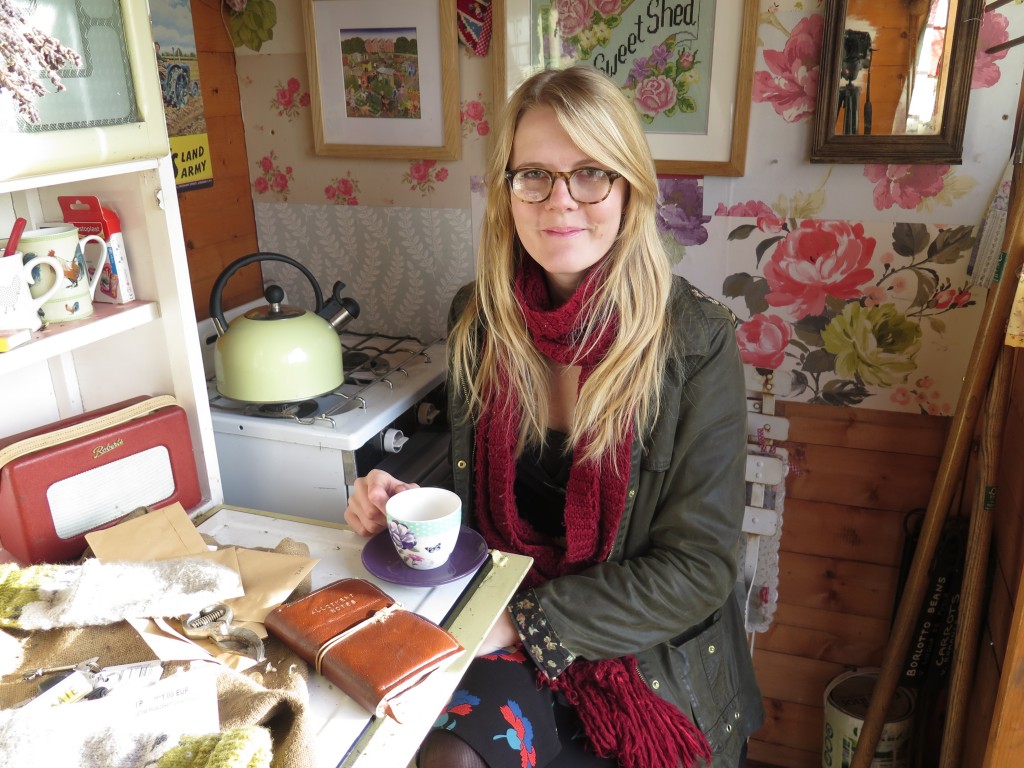 It was such a beautiful sunny morning with a layer of frost on the ground and it felt so nice to be up the allotment even though I wasn't getting my hands dirty.  I sat in the shed with my new cup and saucer that my brother, sister in law and little nephew got me for Christmas (which matches my shed perfectly!) and looked out on Plot 15C. Soon it will be time to start planning for 2017 and I can't wait, there's so much I want to do and I just hope I can fit it all in!
Father Christmas gave me some wonderful gifts this year along with a mysterious card from France. It always feels so nice receiving thank you notes from fans and followers of the blogs and videos, it makes everything completely worth it and gives me that extra little push to work harder. So if you're reading this Francoise, I just want to say thank you.
I hope everyone had a lovely Christmas x