I've had the allotment for 4 years now and I've attempted to grow garlic twice in the past, both times it failed miserably and part of me blames the heavy clay soil we have here in the South. The Winters have been wet, damp and grey and garlic hates to be sat in waterlogged soil. Therefore this year I'm going to trying something new and I'm hoping my garlic will grow better in a container…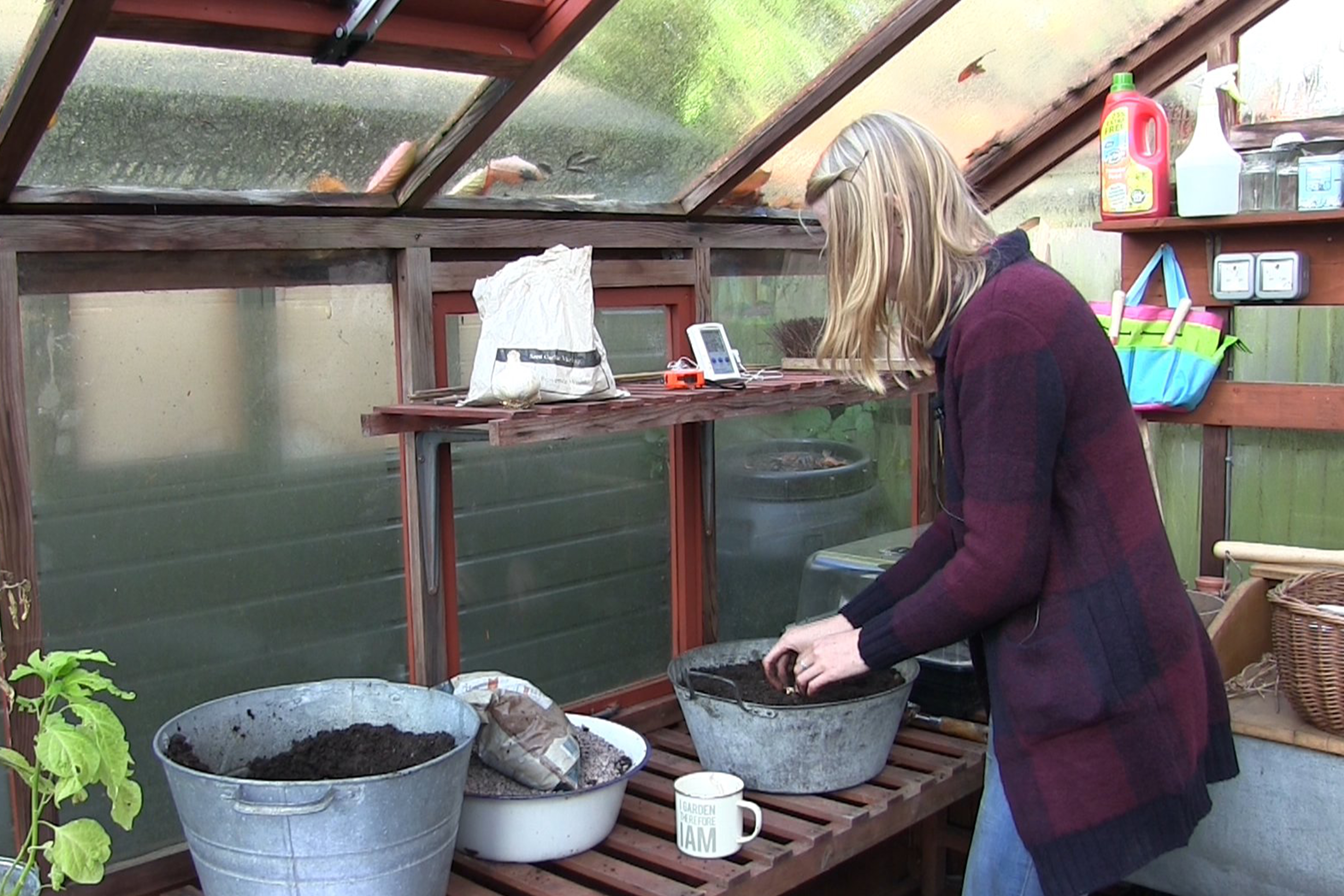 The first thing to point out is that your container needs to be atleast 6 inches deep to give the root system enough room to grow. I also drilled holes in the bottom of my galvanised pot to allow for drainage as garlic hates waterlogged soil. I covered the drainage holes up with pieces of broken terracotta pots and placed a 2cm layer of grit on top of them. I then mixed a little horticultural sand with my Dad's homemade compost to make it nice and light and filled the pot up with this mixture.
I purchased my garlic from The Garlic Farm and the variety is called 'Provence Wight'. If, like me, you aren't going to use your garlic for a little while then simply place the entire bulb on a dry, well ventilated shelf and only break up the cloves just before you are going to plant them. This needs to be done gently as not to damage the root and you need to plant them pointy end up roughly 2 inches deep and 4 inches apart.
Make sure you leave a 2 inch space between your clove and the edge of the container to allow room for the bulb to grow and then place the container outside. Garlic needs a period of 6-8 weeks of -10C cold weather for the bulbs to break up and form the cloves, which is why Spring planted garlic will produce slightly smaller bulbs.
I just love garlic and have always wanted to grow my own, even if it means starting out with growing 6 cloves in a pot! I'm not one to give up easily so I'm hoping that container growing is the best way forward with my garlic and that I get a good, healthy harvest next year.
P.s I've also uploaded a video all about growing garlic in a container over on the Youtube channel, you can find it in the Video section on the menu or here's a link to the video on Youtube: https://www.youtube.com/watch?v=qjxaj5QVbuc