I haven't written a blog post in two weeks now and the poor allotment is slowly falling to pieces, it seems my gardening motivation is slipping away along with Summer and it's a little sad…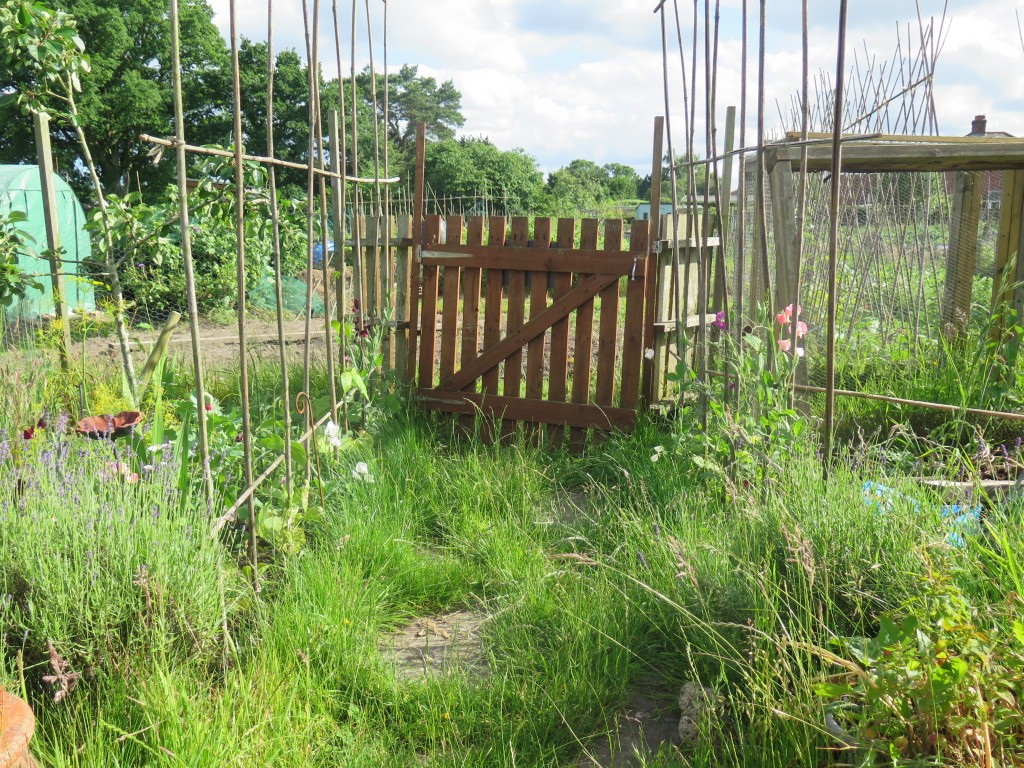 Work has been somewhat hectic this year with all the garden shows that we booked up, along with working weekends we work through the week making metal work, sourcing vintage gardenalia and then cleaning it up for sale. Not that I'm complaining at all, we are so grateful to all our customers and thankful that our little business is growing. It's just I miss spending long summer evenings up the allotment surrounded by homegrown flowers and vegetables, something that I'm lacking of this year!
The allotment isn't growing to it's full potential and this brings me down, all my big plans and ideas went out the window in April and the plot has been neglected. When I pop up there to do some quick watering and see the onions going to seed, broad beans blown over in the wind, strawberries eaten, potatoes not earthed up, borlotto beans laying lifeless on the floor, the shed roofing material ripped, the gate hanging down and all the weeds and grass as high as your knee it's very disheartening. I can't tell you how many times I've felt like giving up.
I spent one rare afternoon up there last week with my Dad, he had brought up the lawn mower and strimmer to cut his own allotment back so I borrowed the strimmer to have a quick whizz round plot 15c. It's funny how something so quick and simple can make a whole lot of difference, even though I love the wild look the allotment was looking a tad messy and unkept, now at least it's looking a little tidier!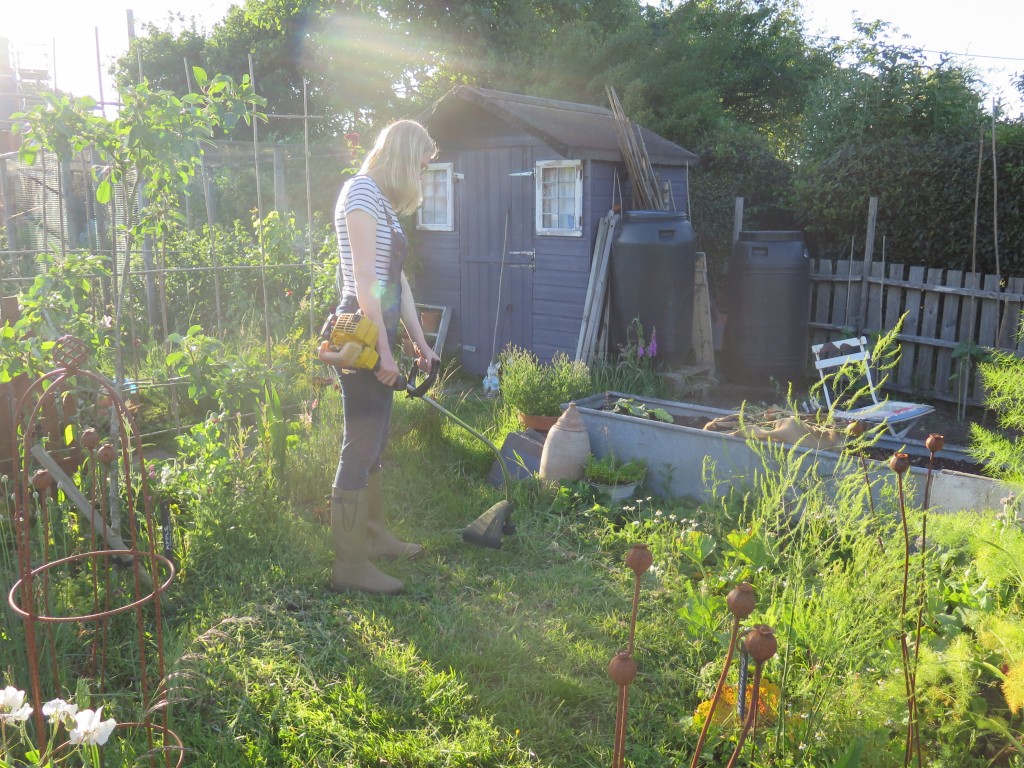 Whilst I was there I took the opportunity to dead head the rose bush which has been blooming beautifully for the past few weeks now. I have two varieties on plot 15c, one was a birthday gift 3 years back called 'Katie's rose' (although I doubt that's it's real name!) and the other is a climbing rose called Penny Lane which is growing rather slowly near the back of the shed. The plan for this rose was to have it trained up the side of the shed and onto the galvanised sheeting roof… which I have but still need to put on, in fact it needs to go on pronto as the roofing material has a tear right down the centre!
I also planted out a gherkin into the trough which I purchased from the last garden show after mine had failed to germinate. Fingers crossed it will grow up a handmade trellis and give me at least a few gherkins to pickle. The squash I planted into the trough 2 weeks ago is growing really well and I've made sure to keep the soil in the trough well watered in this hot weather. It dries up really quickly in this heat and it doesn't look like we'll be having any rain soon.

Last but not least, as the sun was fading, I picked my one and only strawberry from the temporary strawberry patch. This one little strawberry gave me the hope to carry on with the allotment and that's just what I needed. Even though the allotment isn't looking it's best right now it can still produce, even if the pickings are small and limited, it's still producing and for that I'm thankful. Things don't have to look perfect and I just need to learn to live with that for now. Maybe one day I'll have my dream vegetable patch but for now I'm grateful for the small amount of time I get to spend up the allotment and all the harvests I can get in these busy times.