I did it… I finally did it! That rubbish pile on the old brassica bed that has been added to over the past year is finally gone! I can't explain how happy and proud I am of myself right now for actually getting it done and checking it off the job list. It's been one of those jobs that has constantly been staring at me everytime I walk into my allotment and it's been draining me of motivation and the ability to actually enjoy my plot. Now it's gone it's on with a few more less intimidating jobs and then the allotment is ready for the year ahead…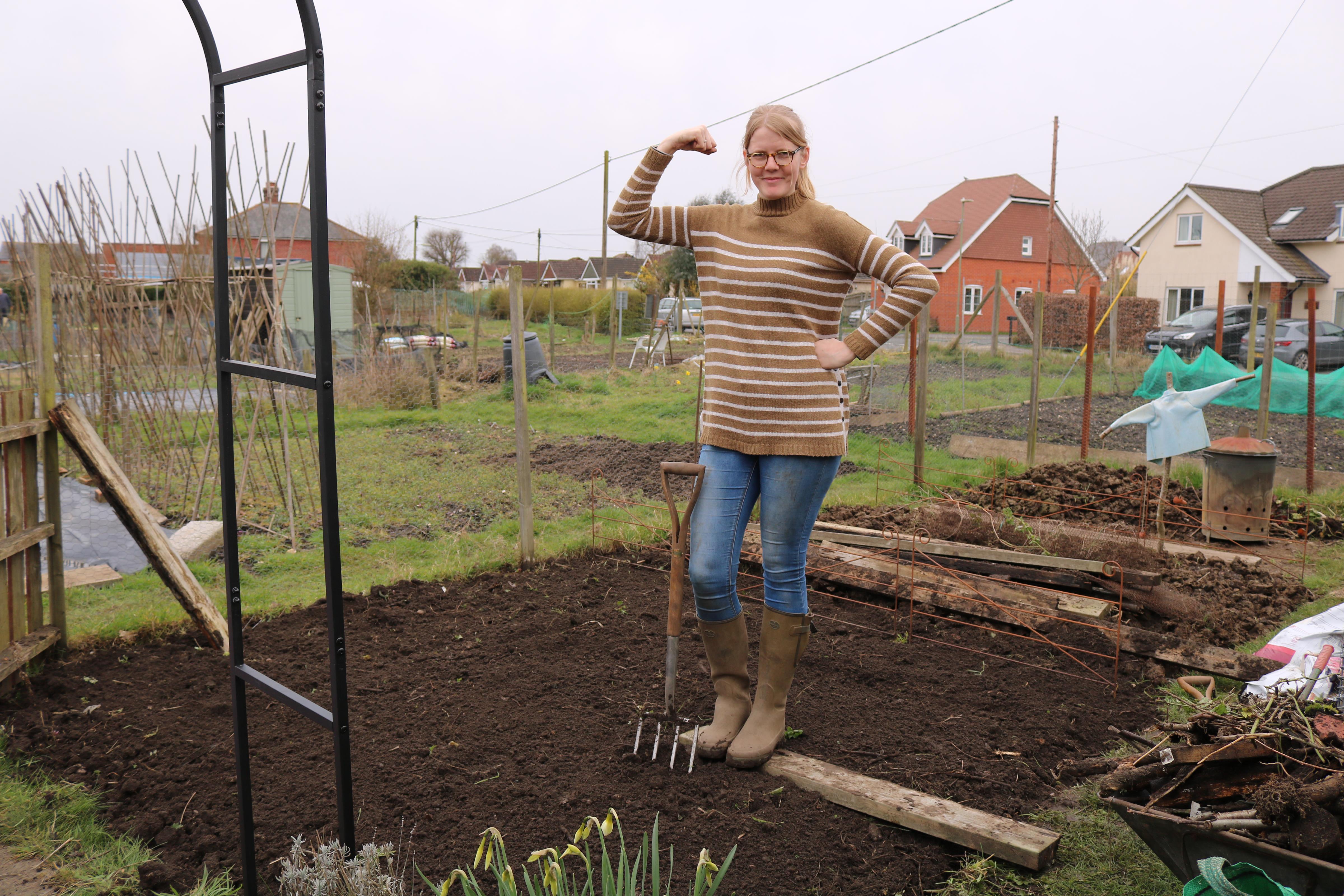 The big tidy up didn't actually take me as long as I thought it would, the pile of weeds had rotted down nicely so they only needed digging in. I piled the pieces of large wood to one side so they can be taken to the tip, the old strawberry cages went over to my Dad's plot for him to possibly use later on and the smaller pieces of wood went in the wheelbarrow to burn at a later time. The thing that took me the longest was trying to remove all the nettles and the roots from the soil, I knew they were invasive but I never would have imagined how deep the roots went! They were tricky little things to remove and it took me a good 2 hours to clear the patch of them. The last thing to do was to bag all the pile of weeds up and place them to one side before digging over the entire bed and raking it to a fine tilth. I'll be hopefully popping to the tip in the next week to get rid of the pile of wood and those bags of weeds but for now I placed them in neat piles on the allotment which I now call an organised mess… My poor back was paying the price so a much needed tea break over on my Dad's plot was called for, plus I had made some delicious egg and cress sandwiches using my homegrown cress to share out and we were both knackered!
Whilst I was busy working I had two very adorable visitors… a rather friendly robin flying down to help himself to worms and I spied a frog in my pond! I was so excited to see Mr Jeremy Fisher in my pond, I haven't seen a frog in there for nearly a whole year and I was starting to worry all that dirt inside the water had scared them all off!
Luckily the weather behaved itself and it didn't rain until 7pm, but in between the digging it's been rather chilly. There's heavy rain forecast for the entire bank holiday Monday which is a shame as my potatoes could have been planted out in the new emptied and freshly dug bed. They'll have to chit happily away ontop of the fridge for another week until they can be planted out but right now I'm still so unbelievably happy with myself. In fact I might just pop up the allotment in the rain quickly to have another look at my rubbish-less plot!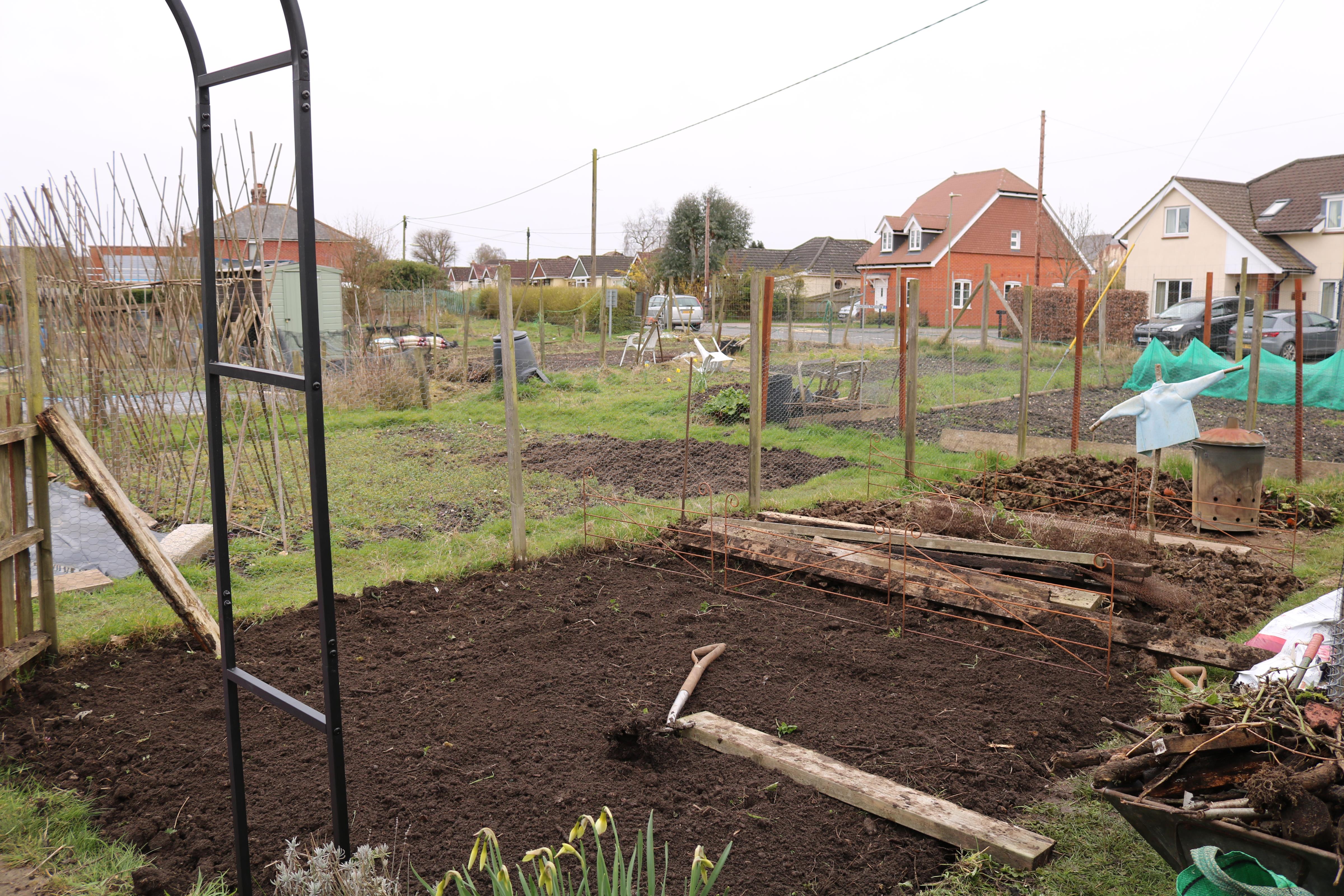 P.S I filmed a little video all about sowing radishes and my hard graft on the plot over the past week, it's over on my Youtube channel if you fancy a watch: https://www.youtube.com/watch?v=fVztUzJBfv8&t=25s