I honestly can't believe that it's only 11 days until Christmas, December has gone by so fast and I hope you have all been enjoying the festivities? Seeing as Christmas is so close I come bearing gifts in the form of a giveaway and this will be the first of 3 giveaways in row!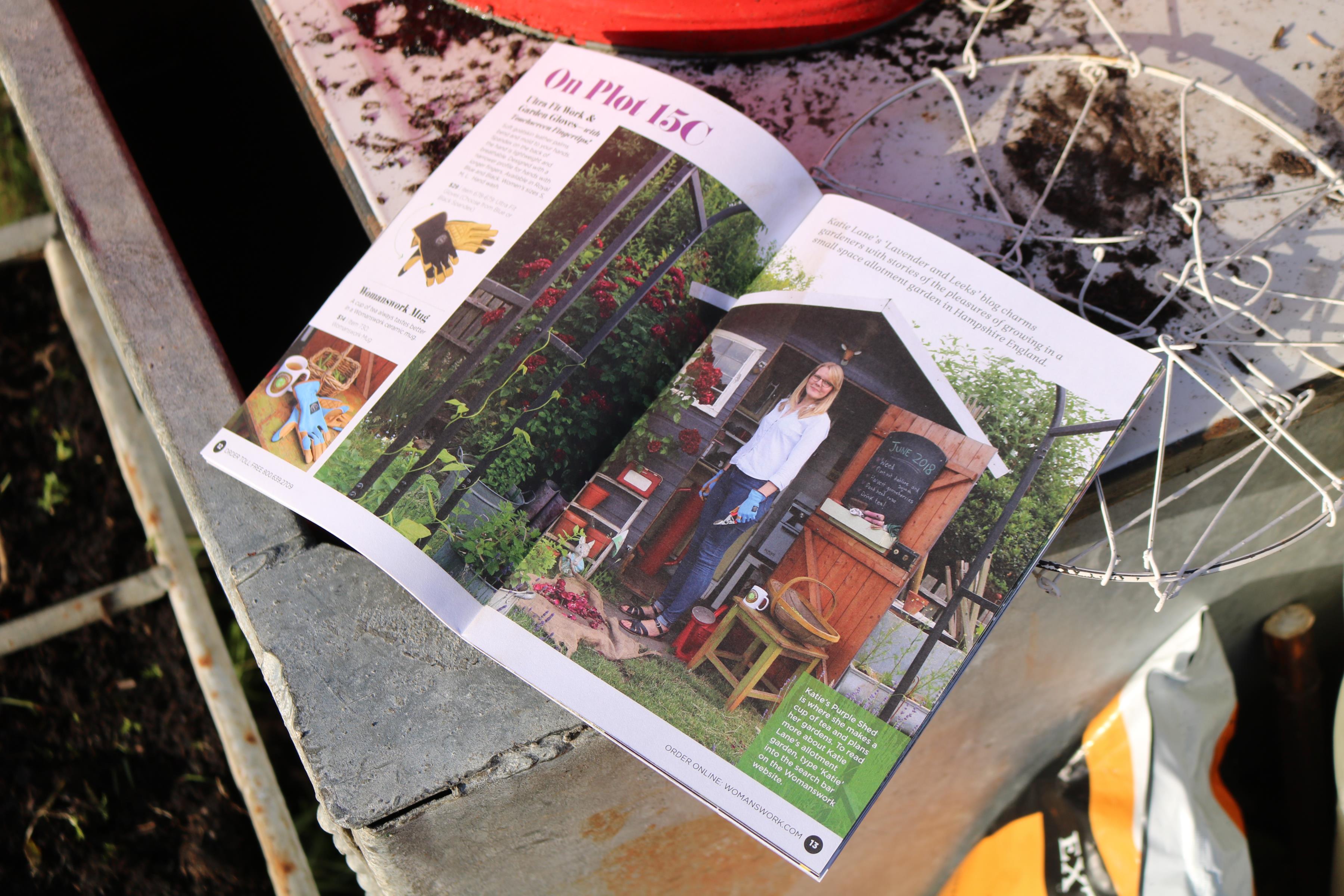 In the Summer the lovely team behind the American company Womanswork got in contact with me to feature in their catalog and I jumped at the chance, anything to help fellow female gardeners! They sell the most amazing gardening products and gifts for ladies (aswell as a few for men too!) and also ship all over the world. As a lady who constantly has to buy men's gloves it felt so nice to finally have gloves especially made to fit female hands that also fitted my long slender fingers. Of course all I need to do now is remember to wear them! p.s you can read all about me over on the Womanswork blog too if you like: https://womanswork.com/garden-gloves-blog/2018/11/20/katie-lane-on-plot-15c/
They sell gloves, aprons, tool belts, hand cream, hats and tools too so head on over and have a peek at the website for Christmas gift inspiration. I'm a little bit in love with a few of their products including the beautiful floral gardening apron (https://womanswork.com/garden-of-paradise-gardeners-apron.html) and I can just imagine filling their natural jute womanswork bag (https://womanswork.com/catalog/canvas-eco-tote-bag.html) with lots of homegrown goodies!
I'm ever so pleased to be given the chance to offer a few of their beautiful products to you in a giveaway, whether it would be a gift to yourself or a gift for a gardener in your life… here it is!
Included in the giveaway is:
A pair of LARGE cream leather work gloves.
A pair of LARGE garden gloves with arm saver.
A hip holster tool belt.
A greenhouse bench broom.
Lavender and Mint shea butter hand moisturiser. (Ingredients: Spring water, sunflower oil, fair trade shea butter, vegetable based emulsifying wax, plant derived fatty acid, lavender essential oil, peppermint essential oil. Preservatives: phenoxyethanol, caprylyl glycol. No artificial fragrance, no animal testing. No paraben or formaldehyde.)
The perfect little gardening bundle and just in time for Christmas too!
To enter simple comment below on this blog post with your full name and what you are most looking forward too this Christmas. Last entries by midnight on the Sunday 16th of December and the winner will be picked randomly first thing Monday morning.
UK residents only I'm afraid.
Good luck and keep your eye out for more giveaways next week!