One of the best things about having an allotment and growing your own produce is getting the chance to experiment with different varieties as well as different techniques. I had heard about the three sister technique last year but never got round to doing it and I had my mind set on experimenting this year, if it goes wrong then it goes wrong… but if it succeeds then I'll be harvesting sweetcorn, squash and beans aplenty!
If you have never heard of the three sisters technique then here's a little introduction. It's a traditional native American growing method which has been used for years, when it comes down to it the technique is simply companion planting using sweetcorn, beans and squash. The sweetcorn supports the beans, the beans fix nitrogen for the sweetcorn, and the squash mulches the ground helping to keep it moist and also keep the weeds down.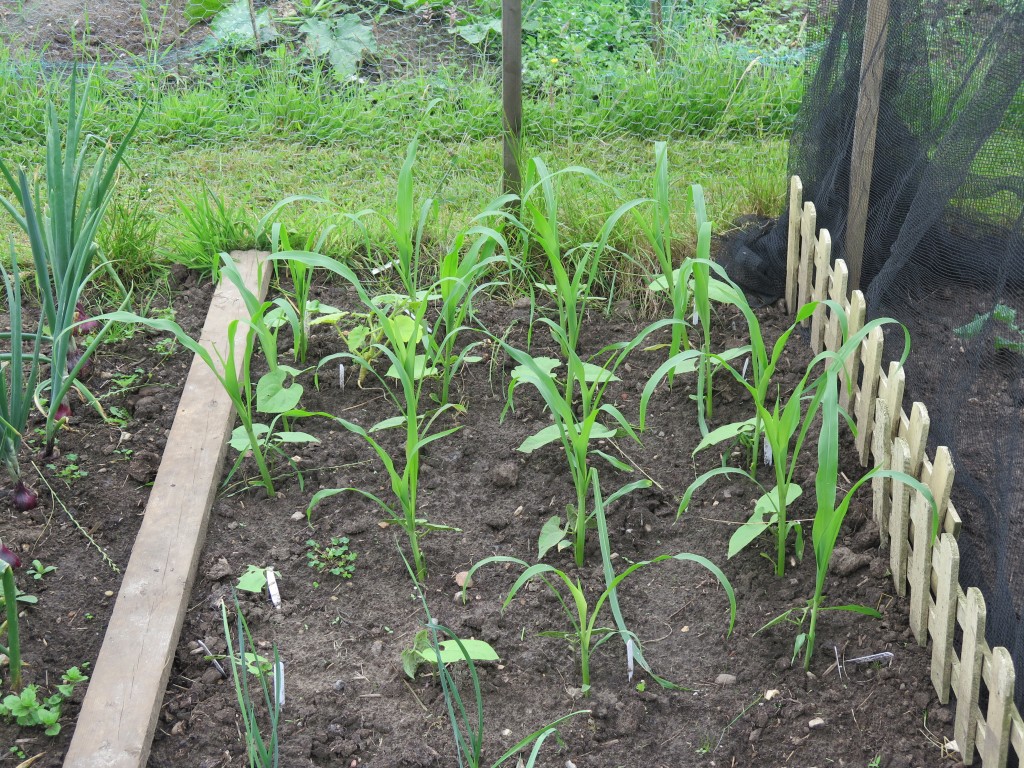 The main reason for choosing this technique was the genius space saving, crop giving solution! As you all know my plot is tiny, measuring 12 metres by 7 metres, which means my growing space is very limited. I wanted to make use of the vegetable beds and the three sisters looked like the perfect idea. Don't get me wrong though, I know it's not going to turn out as good as it sounds. I've heard rumours about the difficulty of harvesting each crops, of the beans becoming a tangled mess encasing the sweetcorn and making it near impossible to harvest. But where's the fun in not trying?!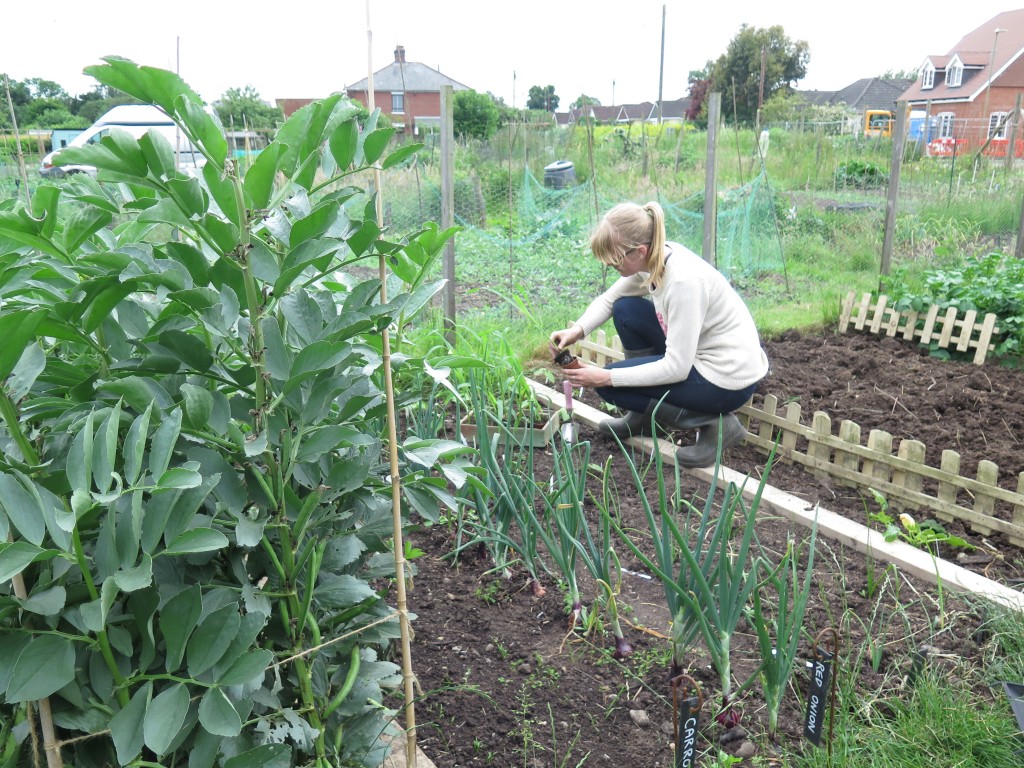 So on plot 15c I directly sowed some climbing french beans 'Cobra' a few weeks ago and they germinated brilliantly (luckily enough I sowed two seeds in each hole and transplanted some in the gaps) The 'Sweet Nugget' sweetcorn were the next things to go in, these were sown in the greenhouse back in April, I had to sow extra later to make up for some seeds that didn't germinate (hence the 3 missing sweetcorn plants in the photograph!) A quick tip: It's best to plant sweetcorn out in a square so that they can pollinate each other, if you plant them in a row you might need to give them a helping hand. Then last but not least the squash went in. I'm growing 'Crown Prince' again this year because it was just so beautiful and delicious, a beautiful blue skin with bright orange flesh. Overall there are 20 french bean plants, 20 sweetcorn and one squash… And that's the three sisters! I can't wait to see how the experiment works out throughout the year and to see how much I can harvest from this tiny space. Plus I didn't have to spend hours fighting with bamboos to make a bean support this year, bonus!