It's the 1st of November today and I for one can't quite believe where the year has gone. Even though I love this season and a tiny part of me is getting excited for Christmas, I can't help but long for Summer and those long day's up the allotment. It's getting dark by 4pm now which means gardening is near enough out of the question, no more quick trips to the plot to spend half an hour there after work. One thing which is getting me through these colder days is the thought of soup and my all time favourite… Squash soup.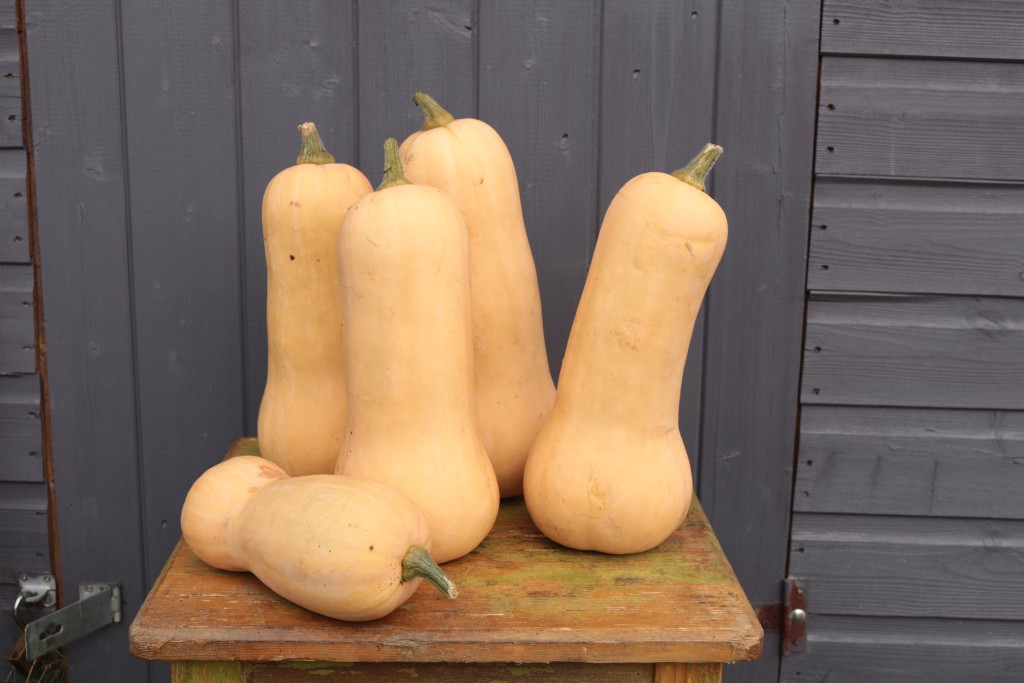 I was blessed with a bountiful harvest of squash from my trough this year, three of which have already been made into soup for the family leaving two in storage. However, over on my Dad's plot the squash were just a tad smaller… Not that size matters or anything, these little beauties will still be made into delicious soups and roasted over Winter. Unfortunately he was just too busy to get any manure earlier on in the year which might explain the size of his squash, they are hungry little things and he's planning on preparing the beds early for next year. Back in February I used the 6X natural fertiliser in my trough which obviously did wonders but it was very expensive. This year we are both going to get ourselves some well rotted manure to spread onto the areas of soil which need it. So hopefully next year the squash patch will grow and provide us with some more monsters because we simply love Squash in this house!
I couldn't help but giggle at our attempt at the worlds smallest butternut squash and munchkin pumpkin though! Aren't they just adorable? These little cuties will be sitting on the Welsh dresser for a while yet, they make me smile everytime I look at that and let's face it, you can't eat baby vegetables can you?!