Cloches are great for not only warming the soil before you sow any seeds, but there is plenty of vegetables that you can start off early with a little help. You can sow an early variety of radish, carrots, beetroot, lettuce, spinach, spring onion, parsnip and broad beans under a cloche. Especially good if you are rearing to get going and itching to start sowing some seeds outside! It also helps start off a year of succession planting, once all the above are ready to harvest you'll no doubt have time to sow them again which means you can double your harvest throughout the year. That's my plan anyway!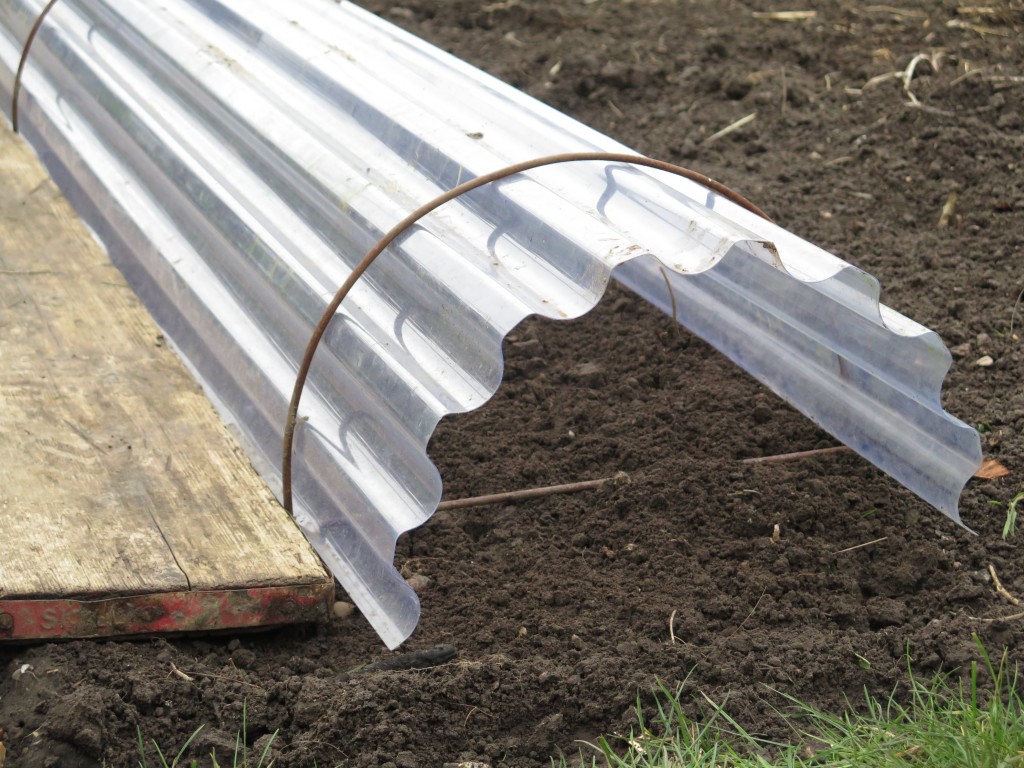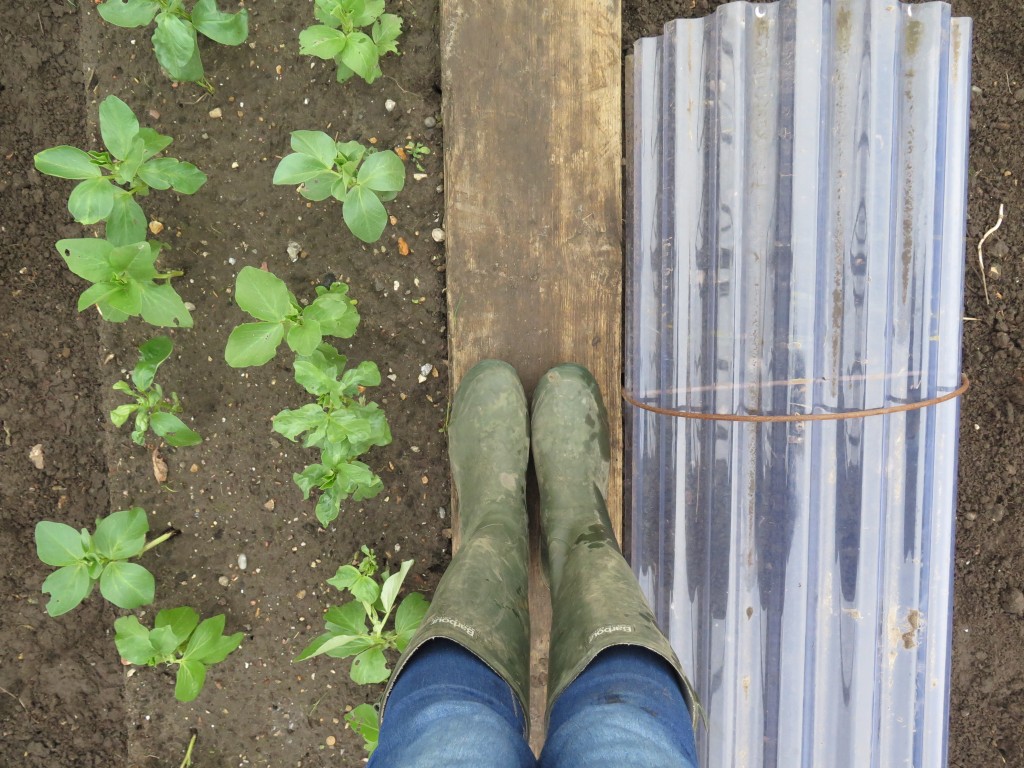 I've covered a row next to my broad beans with my cloche so that it can help to warm the soil, ready for an early sowing of carrots. By warming the soil you will get a better germination success rate as seeds do not like to be sitting in wet, cold ground (neither would I come to think of it!) In fact you'll find that they will simply rot in the ground and you will have to start the sowing process all over again. I'll leave the cloche on for 2 weeks before sowing 2 rows of an early variety of carrot and hopefully be rewarded with lots of delicious carrots.
The cloche hoops can be purchased from the online shop and they are all handmade by my amazingly talented Dad. Made to fit a 66cm wide piece of  corrugated plastic which can be found in most DIY shops and available in lengths of up to 3m. The perfect cloche to get an early start to the growing year!
http://www.lavenderandleeks.co.uk/shop/grow/clocheborder-hoops/