Spring is nearly here and I couldn't be more excited! It's been a while since I've visited the allotment and it's been a long time since I actually got my hands dirty. I managed to take a few hours off work due to working all Sunday and decided to head up the allotment to have a look a round and do some much needed tidying.
I was pleased to see the purple sprouting broccoli still standing tall but alas there are still no harvests from them yet, fingers crossed they start producing soon though! There are however, three stalks of flower sprouts yet to harvest and they are jammed packed with tiny bundles of goodness. They have produced so brilliantly this year and have stored well left outside, although I am thinking about freezing the rest of them just in case disaster strikes.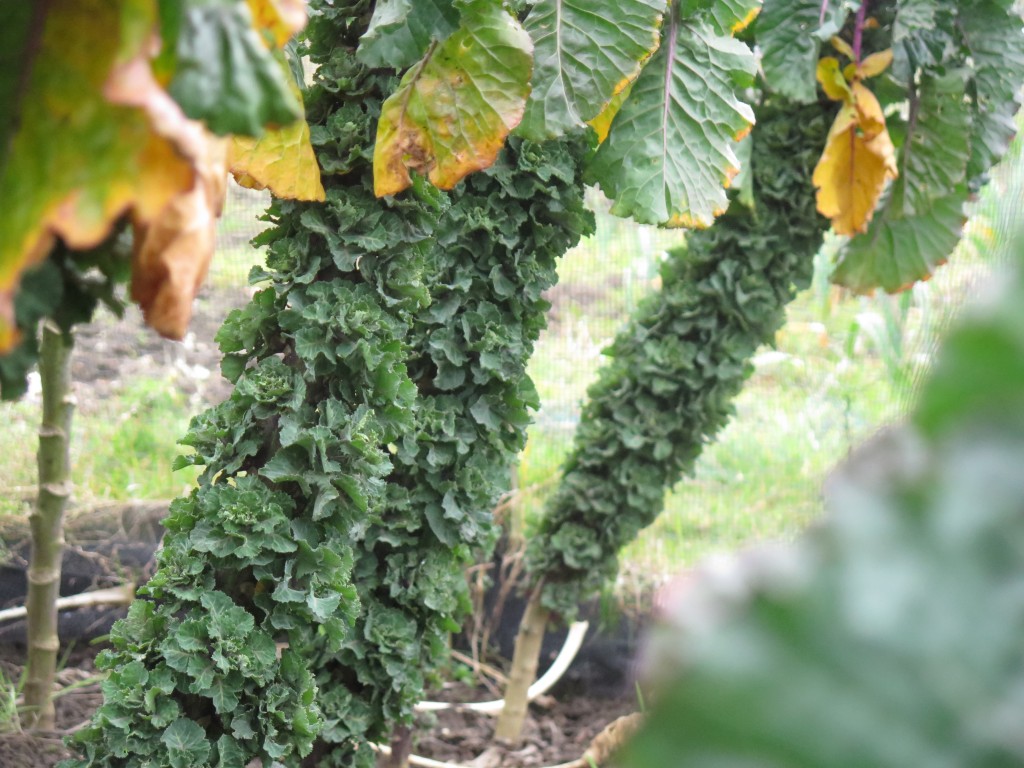 Another surprise was also waiting for me and they are the first signs of Spring on plot 15C… The tulips have popped up from the soil in both the trough and the pots on the allotment and I am so excited to see them bloom. I am planning on adding a layer of fertiliser into the trough to add nutrients back into the soil this coming weekend. The shop brought compost was put into the trough 3 years ago and I think it's lacking in nutrients, something which bulbs love! The tulip display wasn't the best last year so I'm hoping for a better one this year because I just adore tulips (and I'll never forget the first beautiful display they produced!)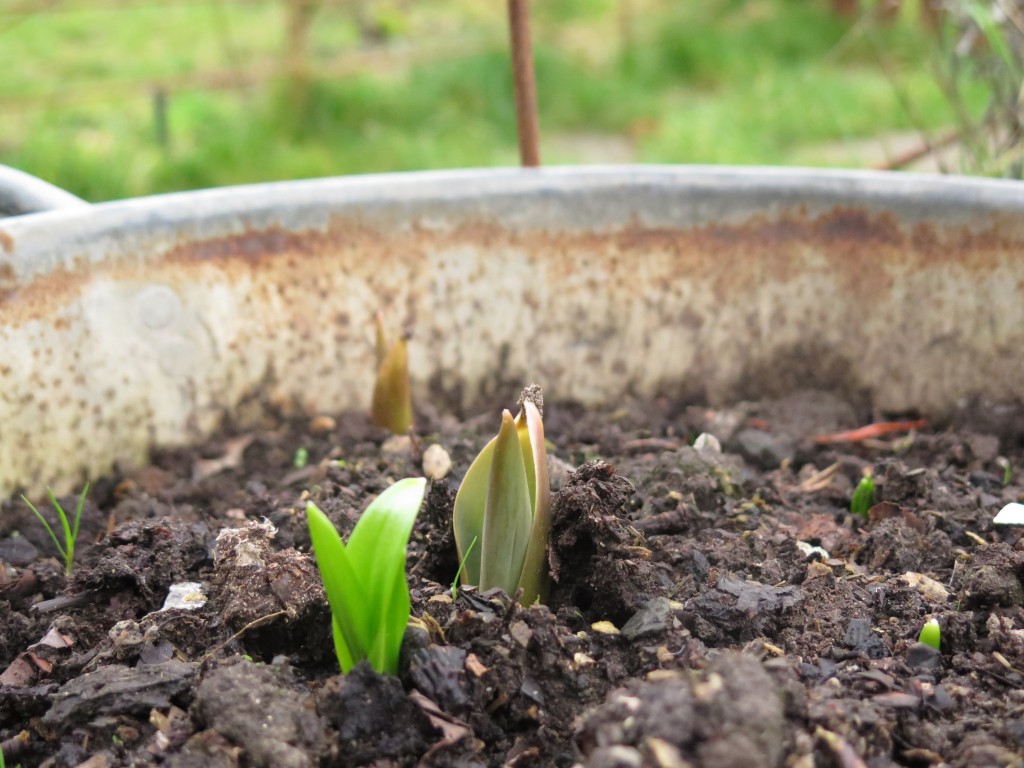 The broad beans which I sowed back in December have also germinated and are roughly 2 inches in height now. They are a little behind but I am so pleased none the less, I made sure to cover them with some green net to stop birds pulling them out of the soil. My back up row down the centre also proved to be handy, some of the seeds didn't germinate so I simply transplanted some of the back ups into place and patted myself on the back too!
Last but not least I headed over to my Dad's allotment to have a tea break and a chat, because there's always time for tea! I had such a lovely few hours getting my hands dirty and getting some odd jobs done, even though they weren't the jobs on my to-do list! I just wish I could spend all day, every day up here surrounded by nature and homegrown goodies…