It's been a glorious long weekend and it isn't over yet! It all started in Saturday when I found a spare 3 hours to head up the allotment, there were a few important jobs that had to be done and if I'm being honest I couldn't wait to step onto my little slice of heaven.
It was time to finally plant out my peas which should have really been planted out a week or so ago. This year I'm growing sugarsnap peas and it's something I'm so excited about! I absolutely adore these little things and even the pods are edible which means I'm afraid that none are going to make it home… The variety is called 'Spring Blush' and they have the most beautiful pink flowers so they are not only going to taste delicious but they are going to look amazing on my plot too. They also grow to over 6ft tall which means they needed the right support and I'm pleased to introduce two new structures to plot 15c. My Dad makes these metal wigwams to sell and I had asked for two for my birthday which he kindly gave to me. They are tall, strong and sturdy which is just want I needed plus they can fold up flat when they aren't in use to be stored round behind the shed… perfect!
Whilst I was up the allotment I brought a couple of herbs to plant out, the first of many appearing on my plot this year! My parents gifted me the rosemary bush for my birthday which has been planted behind my apple tree on a layer of horticultural sand. Next was one my new favourite mints… strawberry mint! Trust me, it smells as delicious as it sounds! I planted that out in a bucket to stop it spreading and I'm looking forward to enjoying the leaves in some Summer drinks this Summer.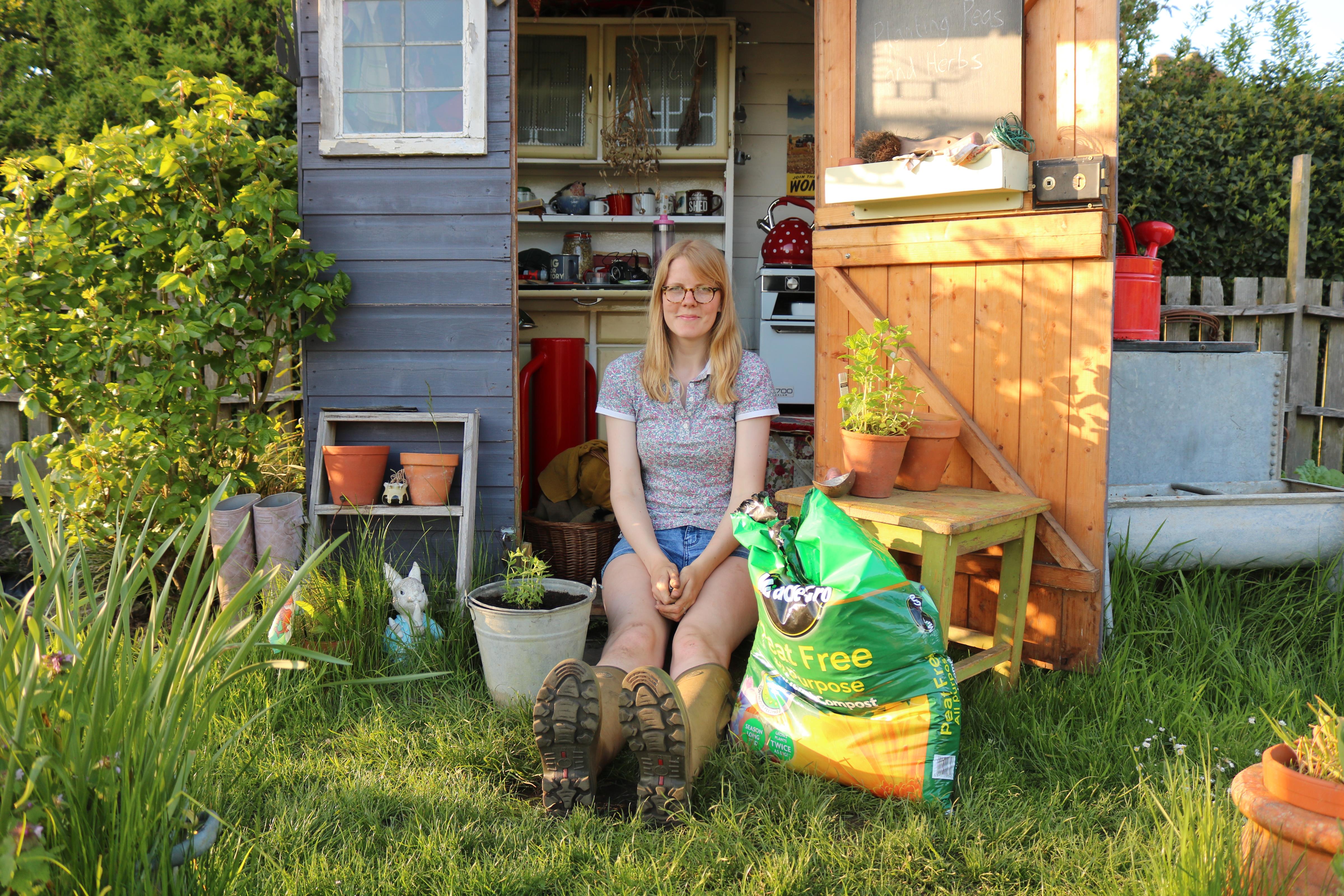 P.s There's a new video over on Youtube all about my day at the plot if you fancy a look: https://www.youtube.com/watch?v=RnoZ-ItAayc&t=929s