It's no secret that I love my shed, to me it's not just 4 wooden walls but it's my absolute little haven in an otherwise crazy world. I just love escaping up to the allotment for a few minutes to sit in the shed with a cup of tea and enjoy the view. So I thought I would just give you all a quick little update on what the purple potting shed looks like now…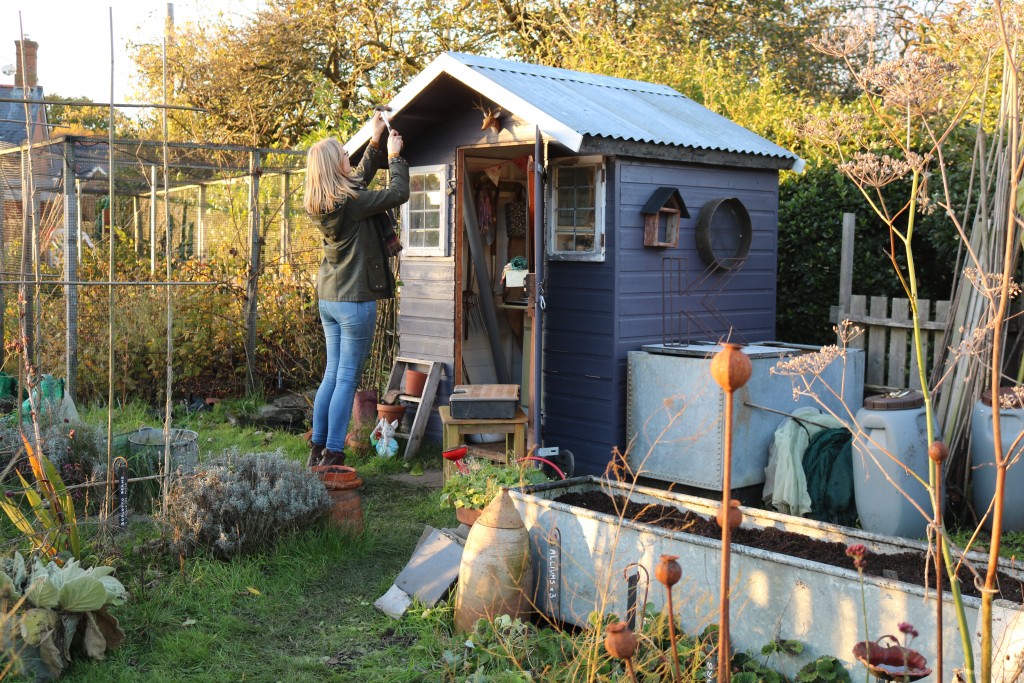 As you all know the roof went on a few weeks ago with the help of my Dad and since then I've been busy painting the old wood fascia that came with it. I decided to paint them in the 'Pale Jasmine' Cuprinol shade to match the inside of my shed, I'll also be painting the window frames in this colour too very soon because I love it when things match! I popped up the plot last week to attach the fascias to the front and back of the shed, a job that didn't take long but boy does it make a difference.
Now the last finishing touches to make to the shed include painting the window frames, painting the inside of the stable door, attaching the guttering and last but not least making a sign to attach to the point of the wooden fascia on the front. I'm thinking something along the lines of 'Lavender and Leeks' or 'The Little Purple Potting Shed'? I still haven't decided and I'm sure it will be a few weeks until I do make the final decision! What I do know is that I'm so happy with how the shed looks now, I've had it nearly 4 years but it's finally getting finished and I couldn't love it any more.