Christmas day past us by like a delightful little whirlwind surrounded by love and laughter with the entire family (except Charles of course!) It was so nice to see my two little nephews and baby niece enjoying Christmas and the adults had a pretty good time too. We were all spoiled with lots of beautiful presents and not forgetting the delicious food…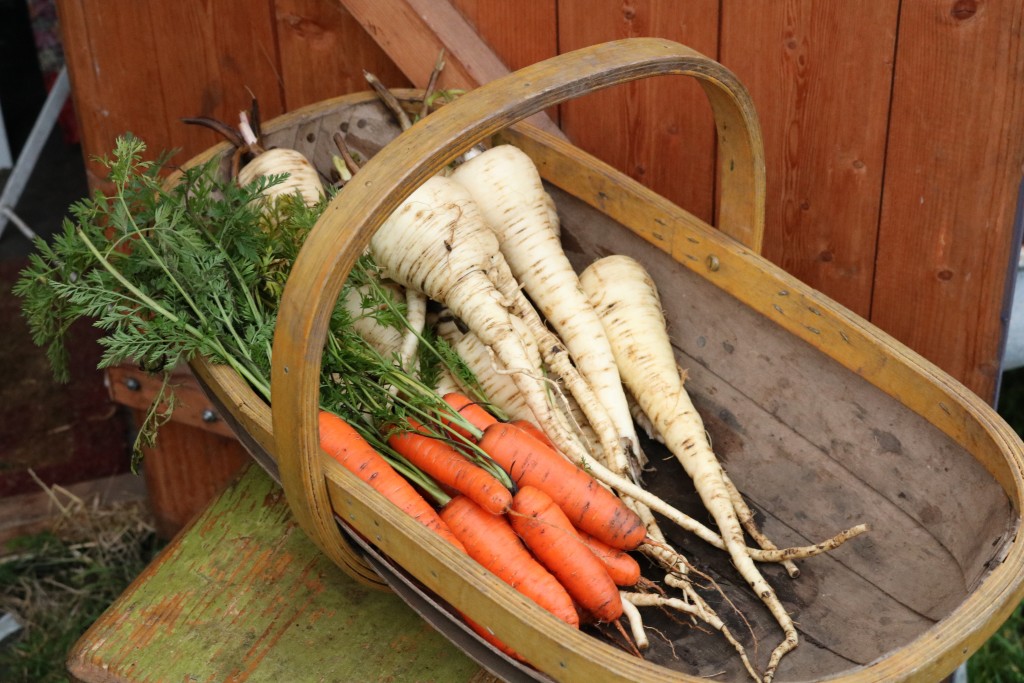 For the past 4 years we've been harvesting bits and pieces for our Christmas dinner, first of all from my Dad's plot and then not long after my own allotment started producing goodies too. Ideally we'd be picking sprouts, parsnips and carrots as well as beetroot and red cabbage to pickle. However, due to our very hectic year both me and my Dad failed to plant anything in our brassica beds which means we had rather slim pickings… Not that we are complaining at all! We are so very grateful for our little harvest of parsnips and carrots and feel very thankful to be picking anything at all from our plots in the depth of Winter.
My two rows of carrots have done brilliantly this year and so far we have stretched out the harvests to last us until now. The variety is called 'Romance F1' and are my favourite type to grow, they produce beautiful bright, straight roots and they taste amazing too. I forgot to protect them from the carrot fly this year and I was dreading picking the first bunch back in the Summer but they turned out great! So I was super happy to be able to contribute to the Christmas dinner menu this year with my little bunch of odd carrots.
My Dad's contribution to the Christmas trug was some mighty fine parsnips. These were harvested from a patch which self seeded from last years lot and have been growing happily away all year before finally being sweetened with a touch of frost earlier this month. He was a little disappointed with the size of them but soon realised he had forgot to thin them out… Not that it matters, the size was actually in fact pretty perfect and what more could you ask for from a bunch of self seeded parsnips that weren't really meant to be there anyway!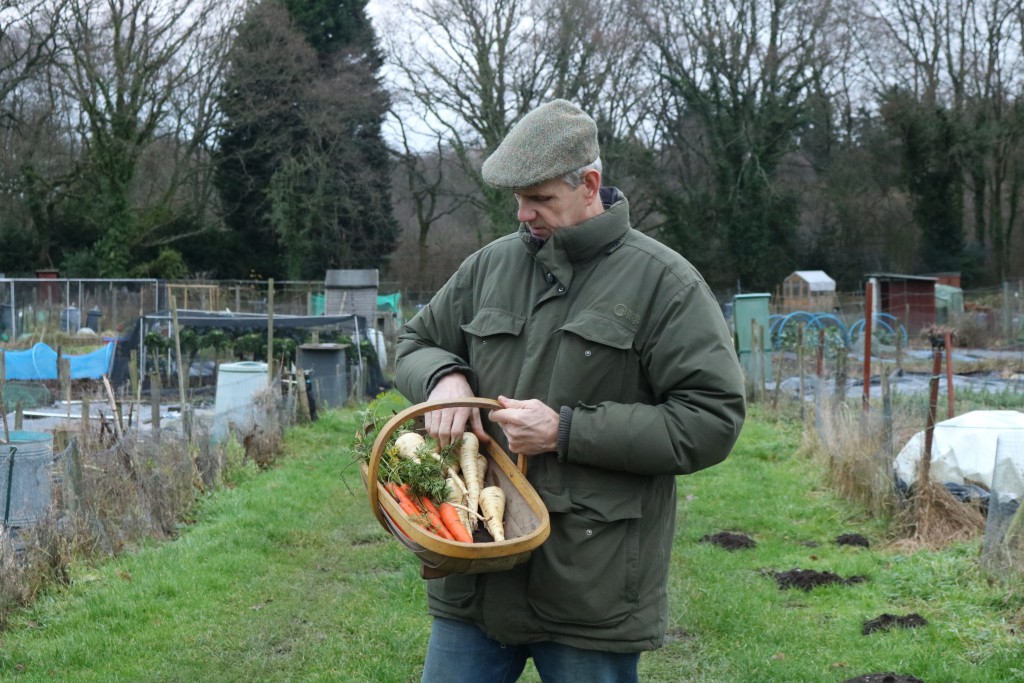 Hopefully next year we'll be better organised, although I tend to say that every year… You just don't know what's around the corner though but we can plan and dream can't we?!
I hope you all had a wonderful Christmas x