What do you do when you only have a handful of blackcurrants? Make a cake of course!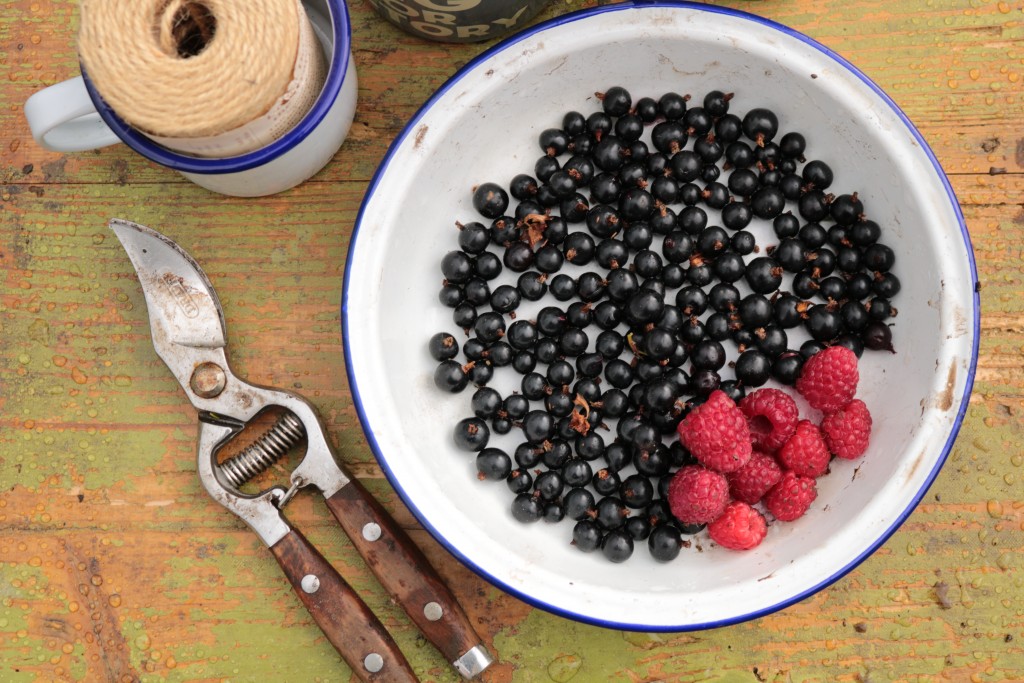 My blackcurrant harvest was a tad rubbish this year, I was too late in harvesting them and unfortunately most of my crop were either over ripe or had ended up on the ground. I was so sad to see my four black currant bushes go to waste this year but I told myself it wasn't entirely my fault, life gets busy and sometimes crops come earlier than they are meant too and this year has produced early spouts of sunshine and warm weather. So as I picked my little bowl of black currants I wasn't going to let them go to waste, when life gives you blackcurrants you make cake and here is my simple recipe for a delicious tea time treat:
Blackcurrant Cake:
Ingredients: 
6oz (175g) of butter
6oz (175g) caster sugar
3 large eggs
6oz (175g) self raising flour
A handful or two of fresh blackcurrants.
Instructions:
Preheat the oven to 180C/350F/Gas 4 and grease or line two cake tins. Cream the butter and the sugar together in a large bowl with a wooden spoon until pale and fluffy and then beat the eggs into the mixture one at a time. Sift the flour into the mixture and fold in with a metal spoon. Wash the black currants and fold them into the mixture gently, divide between the two tins and bake in the centre of the oven for 20-25 minutes or until golden brown.
Best served warm with a big spoonful of extra thick cream!