As most of you know, I decided a few weeks back not to go ahead and get chickens which means the area where the coop and run was going to go is now completely free and open to ideas. That's 3 metres by 4 metres of spare soil and the endless possibilities are running around in my head!
From the very beginning I always wanted to grow flowers, not only for me but for the wildlife aswell. But seeing as my allotment is so unbelievably tiny I had to limit the amount of flowers to make way for the vegetables and fruit that I wanted to grow aswell. Sometimes I wish I had a bigger plot so I could just grow everything I wanted! However, since owning my allotment I have become more aware of different styles of planting, learnt about companion planting and also realised that both vegetables and flowers can grow together in perfect harmony. Which leads me to my new plans… the flower meadow!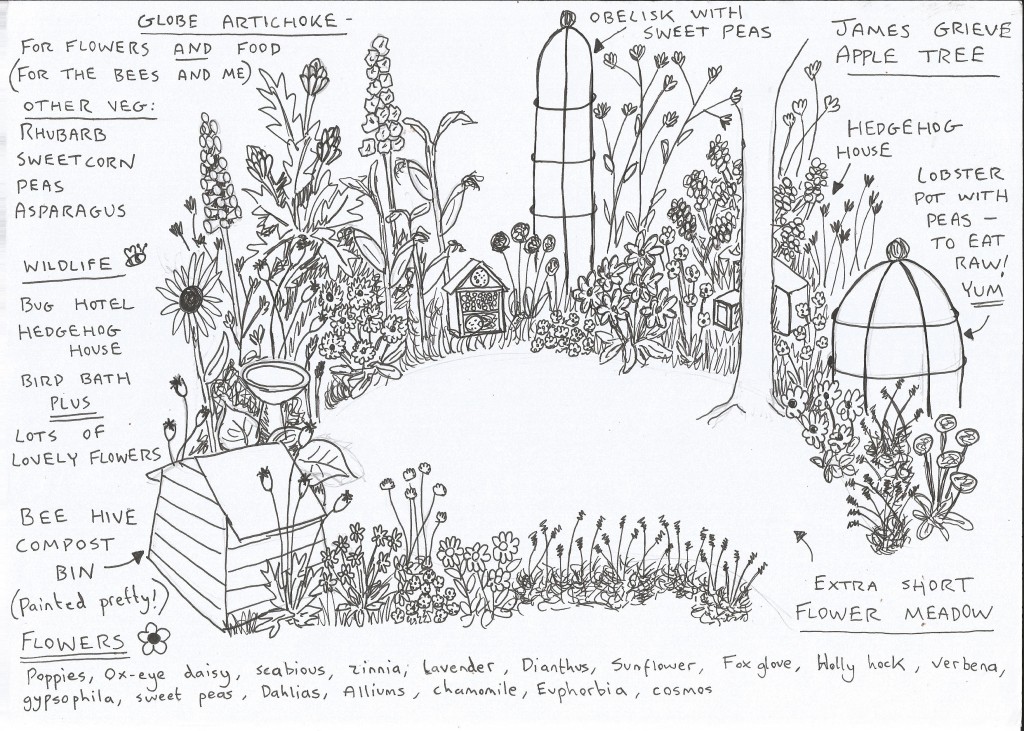 I don't know why I've nicknamed it that, it's not really big enough to be called a meadow but it sure is going to have lots of flowers! This new area is going to be completely wild looking, with flowers and vegetables intertwined with wildlife habitats and a low flowering wild meadow especially for me to sit in and relax. It's going to provide me with food, flowers and a happy heart, as well as providing nectar and habitats for the all important wildlife up the allotment.
There is going to be a main, central area for me to sit in, hopefully big enough for a small table and chairs set so I can relax and eat my homegrown produce freshly cooked in the shed. I've just purchased an extra short wild flower mix which will be sown in September, it has over 26 different annual and perennial flowering species which will grow to about 20cm in height. Perfect as a wild looking lawn in the centre of my meadow! This won't reach it's full potential for a couple of years but I'm pretty sure it's going to worth it if it works. I purchased the mixture from a company called 'Meadow in my Garden' and they had so many different types of mixtures for different meadows, definately worth checking out if you're looking for a wild flower mix.
The main feature of the flower meadow is going to be the apple tree, and even though it doesn't look like much now I'm hoping in years to come it will grow into a nice strong tree which I can sit under to escape the sun. There's also going to be a compost bin shaped like a bee hive and a few obelisks with will help create some height and add structure to the new area.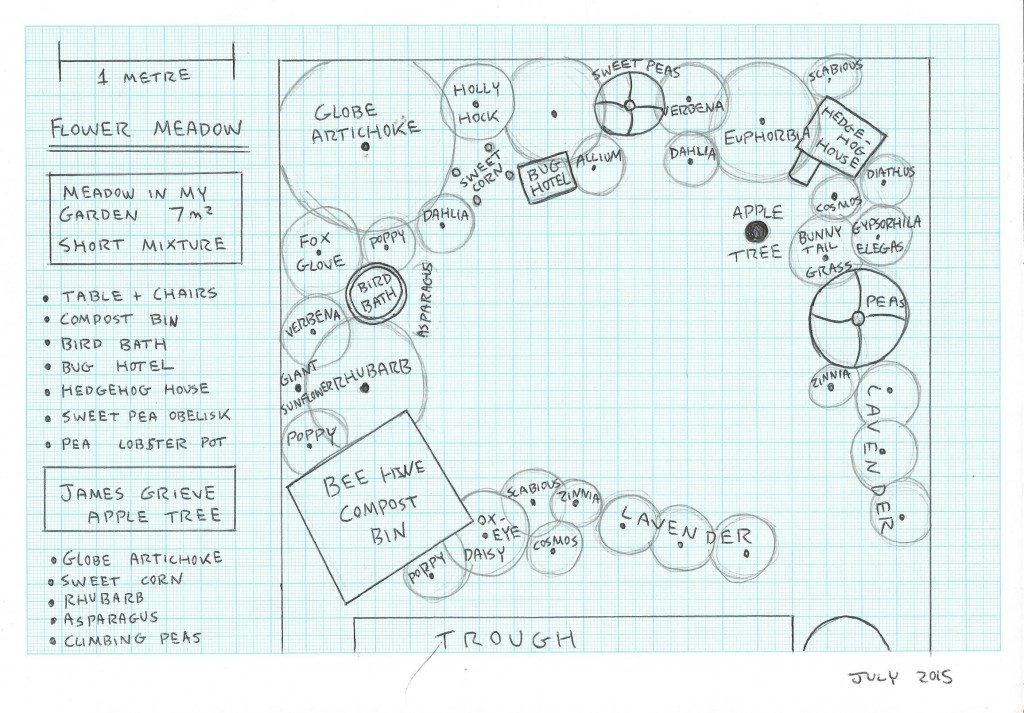 Here's a few of the main things I want to put in the new flower meadow:
Vegetables: Rhubarb, Sweetcorn, Peas, Asparagus and a Globe Artichoke.
Wildlife: Bird Bath, Bird houses, Hedgehog house, Bug hotel and lots of lovely flowers rich with pollen!
Flowers: Ox eye daisy, Scabious, Zinnia, Lavender, Dianthus, Sunflowers, Fox glove, Holly hock, Verbena, Gypsophila, Sweet peas, Dahlias, Chamomile, Euphorbia, Cosmos and lots of Poppies.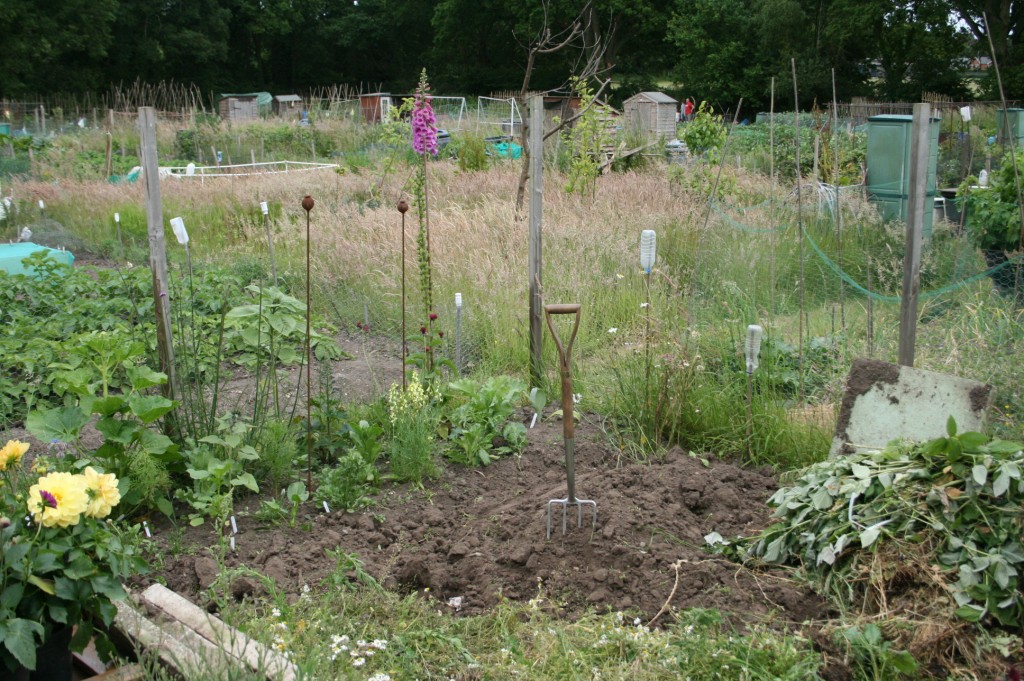 I realise I may have big expectations for this new area and it's going to take a few years to get it looking the way I want it too, the wild flower meadow itself will take two years to flower properly. No doubt I'll probably be adding in new flower varieties and playing around with what vegetables will work well in amongst the flowers. Then there's the compost bin, bug hotel, bird bath and hedgehog house which will all be made by my own hands… I just can't wait to get started!