I've not always been a lover of leeks but ever since I've been growing my own I have created a new obssession, now I just can't get enough of them! Last year after I had harvested my potatoes in August there was a large empty gap of soil, so off I went to the local garden centre and purchased a tray of small leek plug plants. The variety was Musselburgh and they were already roughly about 2 inches in height, this year I'm more organised and have plans to sow my own seeds ready for August. I love the idea of trying to get the most out of the allotment throughout every season, my allotment is so small that it's nice to beable to have second growing seasons once early crops have been harvested. This way I can grow more in a small amount of space and there's crops to harvest in the hungry gap between Winter and Spring.
Last year I had roughly around 30 leeks and there's 3 left in the row, they have lasted really well although next year I'm tempted to grow double the amount simply because they are so easy to grow (plus they taste delicious too!) These leeks are extremely hardy and can stay stored in the ground until you need them, you can't get any fresher then that! One of my favourite things to make is soup, so off I cycled up the allotment at the weekend to harvest 4 leeks to make this simple but heartwarming dish.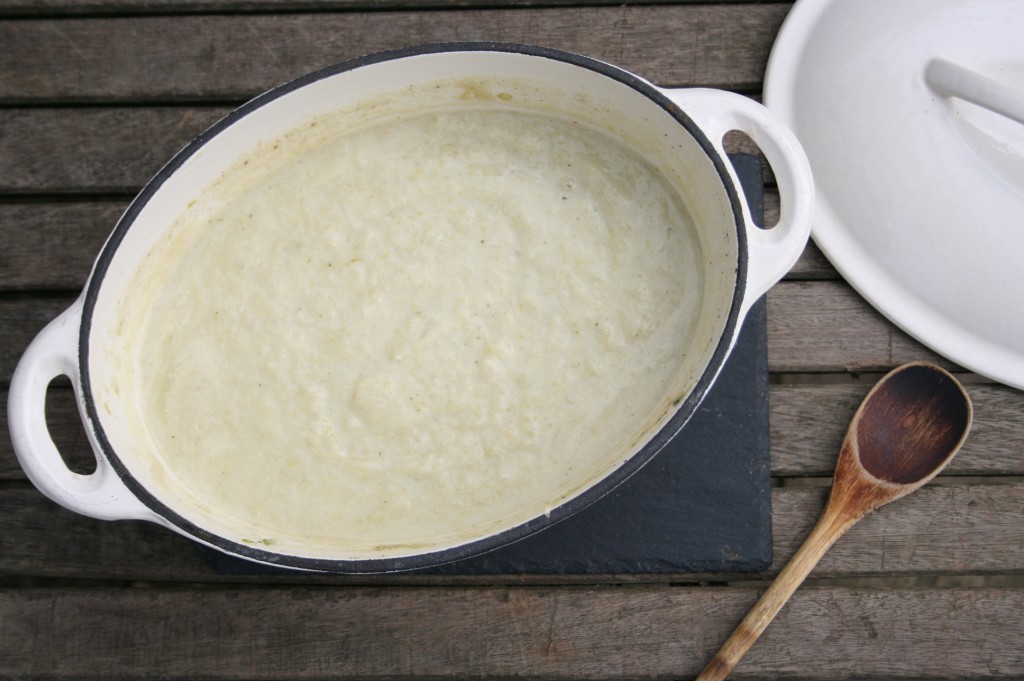 Leek and Potato Soup:
Serves: 4 people
Prep Time: 10 minutes
Cooking Time: 30 minutes
Ingredients:
4 medium leeks
400g potatoes
1 onion
500ml vegetable stock
500ml milk
Salt and Pepper to season
25g of butter
Instructions:
Clean and chop the white and pale green parts of the leeks only. Melt the butter in a pan and sweat the leeks and the chopped onion for 10 minutes over a low heat for 10 minutes to soften by not colour.
Add the peeled and diced potatoes to the pan with the seasoning and the stock. Cover and simmer for 20 minutes, then add the milk and liquidize with a hand blender. Season to taste and serve.