Winter is starting to set in now and the temperatures are dipping ever so slightly (it's been an ever so mild Winter so far hasn't it?!) The frosty mornings and cold weather does mean one thing though, and that is soup!
I am a little addicted to making soups and never realised how easy it was to turn vegetables into such a simple and delicious meal. One of my favourite soups is leek and parsnip, it just so happens that me and my Dad are growing both of these vegetables and now is the perfect time of year for harvesting them.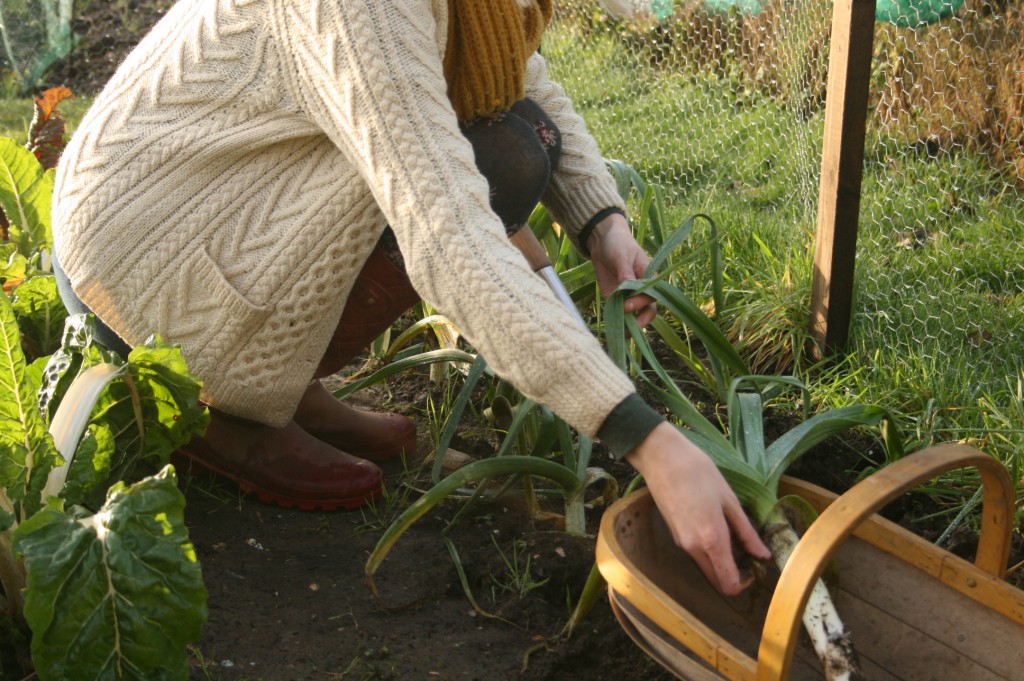 Yet again I must confess that I was never a leek lover before owning my allotment, I had never tasted them before let alone grown them before! However, leeks are one of the easiest vegetables to grow not only when it comes to planting but also when it comes to looking after them. As a matter of fact they don't need any looking after at all. They are hardy and therefore can be left out all winter, harvesting them when you need them (although this can be a tad hard when the ground has frozen!)
The variety I grew are called Musselburgh and I planted 2 rows out in July, replacing the potatoes that had already been harvested from that bed. They were ready to harvest by October and since then they have been turned into mainly soups and ham and leeks pies and I only have 8 leeks left.
After growing them for the first time ever and falling in love with their taste, I can proudly say that I am in love with leeks. It's rather lucky I do love them as my Dad planted 6 rows of leeks at the same time as me, and he still has 5 rows left! Now I didn't really have to grow any leeks at all but I had the spare soil left over from my potatoes and I thought why not?
And anyway, I couldn't not grow any leeks on my plot could I? 🙂